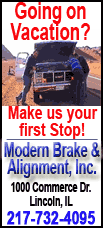 "I don't think the losses are going to be bad at all. I think we're going to shock the heck out of everybody," Biden told ABC's "This Week."
That cheery prediction contrasted with the dour but realistic appraisal last weekend by White House spokesman Robert Gibbs, whose quick backtrack that he didn't think the GOP would get a majority didn't ease the criticism that flew his way.
By Sunday the Democrats appearing on the news shows had rallied around the idea that the rift Gibbs exposed between the White House and its congressional allies was no big deal.
"There is always tension between the White House and the House and the Senate," said House Majority Leader Steny Hoyer, D-Md. "My view is, the president and Democrats in the House and Democrats in the Senate have the same objective."
Republicans face a high wall to achieve the net gain of 40 or so seats needed to take back the 435-member House. In the Senate, the Democrats' 57-41 majority -- they also have the support of two independents -- appears to be tougher.
Here's how congressional leaders and those chairing campaign committees scored their chances for control of Congress:
Senate Minority Leader Mitch McConnell, R-Ky.: "I'd like to be in better shape than the 41 that we have now. And I think the chances of that are pretty good."

Hoyer: "I don't think we're talking about a big loss."

Sen. John Cornyn, R-Texas: "If the election were held today, it would be a pretty good election."