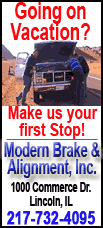 The national average for a gallon of unleaded regular gasoline hit $2.723 Friday, one penny more than a week ago and about 2 cents more than a month ago, according to AAA, Wright Express and Oil Price Information Service. It's nearly a quarter higher than it was a year ago.

The highest gas prices, averaging from $2.853 to $3.492, are mostly in the West, while the lowest prices, from $2.475 to $2.578, can be found in Texas, the South and parts of the Midwest.

In Bloomington-Normal, the average price for a gallon of regular unleaded early Friday was $2.770. That's up from $2.734 Thursday and $2.659 last week, according to AAA's online Daily Fuel Gauge.

Most experts believe pump prices will remain fairly steady until Labor Day. Consumers won't spend much on travel while they're worried about losing their jobs. And the sluggish economic recovery is suppressing oil prices.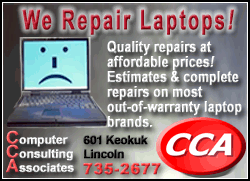 "It seems that every other day there's different data that comes out that suggests that the economy is picking up or the economy's not picking up," said Fred Rozell, retail pricing director at Oil Price Information Service. "There's no real consensus. It's kind of confused out there, and I think that's both the stock market and the futures market for energy."

The Consumer Price Index, a government inflation barometer, showed energy prices fell 2.9 percent in June for the second straight month. Gasoline prices led the decline with a 4.5 percent drop. Prices for electricity and fuel oil also fell.
More disappointing economic news arrived Friday as a twice-monthly survey from the University of Michigan and Reuters found that consumer gloom is increasing. An index of consumer sentiment compiled from the survey fell to 66.5 in early July from 76.

And Citigroup Inc. and Bank of America worried investors by reporting declines in trading revenue that raised questions about how banks will be able to make big profits if trading is curtailed by new federal regulations.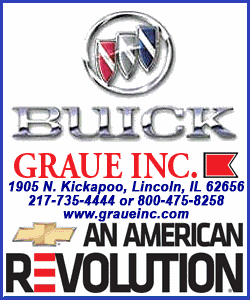 "Oil remains attached to equities for now, and as a result, economic guidance should continue to rule," Ritterbusch and Associates said in a report.

Benchmark crude for August delivery settled down 61 cents at $76.01 a barrel on the New York Mercantile Exchange in reaction to the economic news.

Heating oil lost 0.7 cent to $2.0113 a gallon, gasoline fell 1.21 cents to $2.0486 a gallon, and natural gas fell 6.7 cents to $4.519 per 1,000 cubic feet.

In London, Brent crude fell 16 cents to $75.37 a barrel on the ICE Futures exchange.
[Associated Press; By SANDY SHORE, AP business writer]
Copyright 2010 The Associated Press. All rights reserved. This material may not be published, broadcast, rewritten or redistributed.