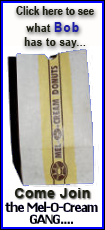 Fresh off celebrating the annual event's 63rd run this weekend, Alberts says he never could have imagined the longevity of something that began on a whim.

"They used to have homecomings years and years ago, including Emden," Alberts said. "So it kind of just happened. We (Harold "Boice" Krusemark, co-chair of the first homecoming alongside Alberts) went to New Holland and they were having one. So Boice and I were there, and we said we ought to have that. We didn't know what we were getting into."

Alberts, Krusemark and their fellow members of the American Legion jumped on board at the chance to raise money -- a goal that didn't initially play out as they had hoped.
"We got some stands to make money," Alberts said. "That's what the whole thing is, you know. And then we had to raise money to buy entertainment, so we sold an advertising booklet and we worked with a radio station out of Peoria. And there were a lot of people there. But back then, (the homecoming) was just one day -- and it rained all day long. So the first year wasn't so successful. We were pretty green at it."
But they tried again the next year, and soon, the homecoming evolved into a multiple-day event.
"The reason we went for more than one day is so we could get a carnival in," Alberts said. "They didn't want to come for one day, so we had it two days, and then three, finally."
When asked how this year's event differed from the homecoming's inception, Alberts said with a laugh, "I don't know; I can't remember that far back. Each year we added a little bit to it, but it's still the same idea."
Nelson and Viola, now his wife of 60 years, were just dating when the homecoming first took off. As a member of the American Legion Auxiliary, Viola was responsible for helping with the homecoming's Friday night chicken supper at the Emden Community House.
"We started serving the chicken supper, and we would solicit in the country for people to donate clean chickens," she said. "And then the elderly ladies would sit down beside a big tub of potatoes, and they would peel them and put them in big stone jars and then we would cook them in big pans and make mashed potatoes from scratch.
"Finally, we decided that it was too much to be expecting everybody to give us chickens and then come to town to pay to eat them.
"Now, we're really fortunate in the fact that now some of the young people have taken over the suppers, because it had gotten to the point where we couldn't do it anymore." This year, the Hartem FFA served the meal.
Similarly, when the labor required to set up and run the event became too taxing for the Legion members (Nelson is 86 years old), Emden's Sons of American Legion took over.
"They're all sons of Legionnaires, so they've grown up with (the homecoming)," Viola said. "They know what it was like and what work it involves, but they were all very willing."
But just because the homecoming is now run by a younger generation doesn't mean it has lost any of its old-fashioned charm.
While continuing use of the same wooden board games such as ring toss and a bingo stand, the Legion men and the Sons of American Legion kept in step with the times, including changing what was once a "penny pitch" to a "dime pitch."
A carved sign displaying the scrawled words "Korn Dawgs" hangs over one of the weekend's most popular booths.
According to Randy Baker, chairman of the Sons of American Legion: "It's just one of those things people talk about at the Emden Homecoming. I had three people tell me Friday night that they don't like hot dogs, but they always come to the homecoming to eat one of the corn dogs. They said it's the best they've ever had."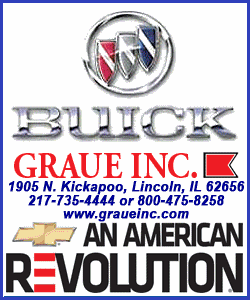 Live entertainment and the carnival also remain staples of the festivities. Musicians this year included the New Salem Country Opry on Friday and The Dynamics on Saturday, and Summer Time Fun Amusements provided the carnival rides and games.
Additions through the years have included a Saturday afternoon parade and, more recently, an outdoor community church service Sunday morning.
However, as Nelson pointed out, "there used to be three active car dealers in (Emden) -- now there's none."
The deteriorating business scene in a small town that at one time boasted several restaurants, two grocery stores, a dress shop and a drugstore has changed the dynamic for the homecoming's daytime activities.
"Before, when we had restaurants, people would go in there then where it was air-conditioned, and wait until it was time for the suppers to start," Viola said.
But both Viola and Nelson were quick to say that they don't expect the dwindling businesses to affect homecoming turnout.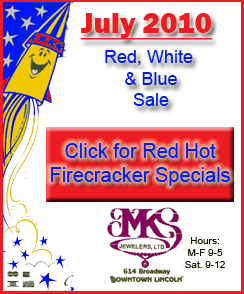 "Everybody looks forward to it, and they like to see their neighbors come in, and it's something to do that isn't all that expensive," Viola said. "It's a small town. Everybody knows everybody else, and in most instances, that's good. And everybody knows who's related, and say, 'Oh good, look there, they're back.' I think that's part of it -- seeing all your old friends."
And according to Baker, money generated by the weekend's activities continues to hold steady.
Viola pointed out a 1953 Emden News article announcing that the homecoming's proceeds would go toward purchasing wheelchairs for what was then the new Abraham Lincoln Memorial Hospital.
This year, Baker said the money will benefit a number of causes, including scholarships for Hartem High School seniors and donations for the school library, the Whistle Stop Library, Boy Scouts, Girl Scouts and a new addition -- the Honor Flight, which takes veterans on a trip to visit the nation's capital.
"We definitely plan on keeping the homecoming going," Baker added. "We've been increasing our help over the last couple years, so that's helped a lot, and we thought the crowd was really good both nights."
So how did such a small idea turn into such a long-standing tradition?
"We're too stubborn to quit," Nelson laughed.
Viola agreed: "Well, this was a German settlement, and Germans don't like to give up."
[By LINDSEY BOERMA]