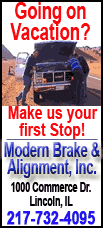 Aricept is the version of the drug donepezil, and is co-marketed by Eisai, of Japan, and Pfizer. Its 2009 revenue for Pfizer was $432 million, with another $3.3 billion for Eisai, making it the largest seller out of four drugs that can temporarily reduce Alzheimer's symptoms.
The companies said the higher dose improved scores on a patient test that measures cognition. There was no difference on a different test that measures global function.
Approval by the Food and Drug Administration followed a study of 1,467 patients with moderate to severe Alzheimer's. It said the larger dose is recommended for patients who are already taking smaller doses daily for at least three months.