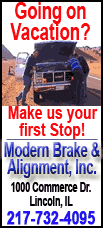 He attributes a great deal of this to the art of Japanese karate. He notes that he has practiced the art for a total of 38 years, and the discipline and respect for his own body that comes from the learning of karate has led him to avoid bad habits such as drinking and smoking and has taught him to respect and take care of his body.

Dugan first became interested in Yoshukai Karate in 1972, when as a young man he enrolled in classes offered by Hiroyuki Koda.

Koda had trained in the art in his native country but journeyed to the United States for the purpose of helping a former American serviceman who learned the art while in Japan. Koda began establishing "dojos," or training rooms, in Florida.

When he left Illinois later that same year, he turned over the dojo here to his best student, Bob Borowiak.
Dugan studied under Borowiak for the next three years, earned his first degree of Shodan, and was appointed Borowiak's assistant instructor in 1975.
In 1976 Dugan opened the second Yoshukai dojo in Illinois, in nearby Atlanta.
When Borowiak retired from the dojo in 1977, Dugan took over under the direct supervision of Kudo, who had founded the U.S. Yoshukai Karate Association.
Later Dugan would affiliate the Lincoln Dojo first with the Yoshukai International Karate Association, which was founded by that original serviceman, Mike Foster, and then with the U.S. Chito-Ryu Karate Federation, founded by Bill Dometrich.
In 2002 Dugan broke away from those associations and formed his own alliance. He said that the decision to do so came from his feeling that the alliances had evolved to the point of placing greater importance on money rather than the art of karate.
Dugan said that in traditional Japanese karate there are only five belts: white, a yellow belt for younger students, green, brown and black. The original alliances had come to realize that there was a great deal of money to be made in karate by exploiting the belts, adding varying degrees to each color with each advancement to a new degree and requiring additional fees from the student.
The old alliances were losing sight of what was truly important: the art of karate and the life lessons that can be learned from it.
When he formed the Yoshukai Karate Alliance, Dugan was determined that he would never teach for personal gain. He doesn't receive any kind of payment for his services, and the fees charged are literally a fraction of what other alliances demand.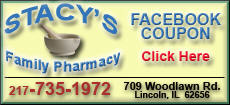 For Dugan, the art of Yoshukai Karate is a passion that he wants to share with his students. He teaches karate not as a means of being violent or aggressive, but as a means of becoming a better person. The beliefs of the alliance, which are found on the Yoshukai Karate Alliance website, state clearly:
"The practice of karate involves learning self-discipline, patience, respect for others, and promotes fighting as the last option during a confrontation. It also promotes using the skills only in defense of one's self or one's beliefs."
While the fighting portion of the training may be what is most fascinating to spectators, Dugan is quick to tell anyone that there is so much more to karate than just fighting. The lessons are difficult. Concentration is the key to success, as well as being devoted to the practice and training.
The classes are upbeat, energetic cardiovascular workouts that have the best of the bunch sweating up a storm in just a few minutes.
They are also lessons in courtesy. As one sits back and watches, there are countless bows to opponents, handshakes and many a "thank you" as bouts are completed, not to mention serious respect for the instructor. There is no monkey business either. When not working on an exercise, students stand quietly, waiting for their next instruction.
And there are internal benefits, things we don't see as spectators, but the students feel them and know what kinds of changes have occurred in their lives due to the teaching of Yoshukai Karate.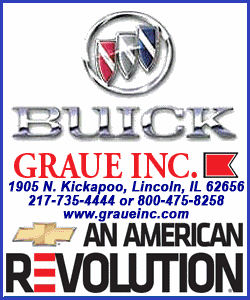 For example, one student was quick to share what has happened to her and how she has brought herself out of a very dark place thanks to Dugan and karate.
Nykol Schreiber is today a student of Dugan, a black belt and an instructor of her own dojo in Kenney. Schreiber grew up in an abusive home, was in an abusive marriage and was on a course of self-destruction when she decided to give karate a try, looking for strength and self-discipline. What she found was so much more.
"Yoshukai came to me at the right time in my life. I grew up with no self-esteem, and needless to say, no self-confidence. I endured continuous dangerous trials throughout my life due to the lack of these qualities," she explained.
"Sensei Dugan, through his teachings, has changed the rest of my life" Schreiber continued. "He expects nothing less than 100 percent from me during my training; he demands it. (As students) we push ourselves to our limits, and only then do we begin to get the full benefits of our training, and only then do we begin to grow. It makes you realize that you are the only one in charge of your mind."
Being in control of the mind is one vital key to success in karate. Dugan said that each session begins with a meditation.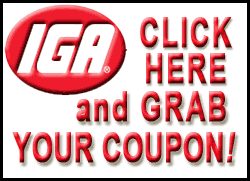 As the group meditates, their goal is to put away the things that have happened during the day, clearing the mind of the worries of tomorrow and focusing strictly on the here and now.
Being able to clear away the clutter enables the students to concentrate deeply on their exercises.
On Saturday, Dugan led the local dojos in the Yoshukai Alliance in a demonstration at the fundraiser for the First United Methodist Church Kid's Club. In spite of a heat index of 104, the group demonstrated the various techniques of their craft.
When watching them perform, it was easy to see the intense concentration on their faces as they went through their moves.
In the exercises there are events that most of us would find impossible, such as holding perfectly still while someone breaks a 6-foot-long staff across our wrists, or using the bottom of our foot to break four concrete slabs.
With weapons that are real and deadly, with no protective armor for the adults in the group, no one even winces when a Sai (small pitchfork) slices through the air, missing the opponent by a well-planned inch or less.
Again, it is Schreiber who may have put it best when she said: "As my karate instructor, I have the utmost respect for him. He is a true instructor of honor and integrity. He is very devoted to Yoshukai Karate; it's been his passion for the past 38 years. He has instilled so many good qualities in so many people over the years."
Throughout the history of the Personality of the Week, we've looked at people who give selflessly and with no expectations of fame or glory, or even high praise.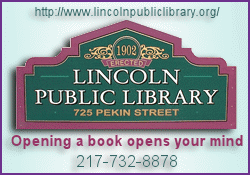 Dugan is exactly one of those people. He loves his art, he loves his students, and all he asks in return is that his students love Karate.
It is because of these qualities that we are pleased to submit Dan Dugan as our Personality of the Week.
___
Note: Please be sure to check out the pictorials that accompany this story.
[By NILA SMITH]
Related link