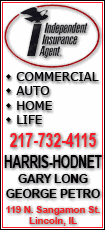 My husband found a Snyder Hill Cemetery where many of his ancestors were laid to rest. One of them had the biggest tombstone in the entire cemetery. He may have been considered "royalty" -- for that small town, at least.

When people go digging for their roots, it's rare that they find traces of a royal pedigree, but one or two may have become big fish in their small ponds.

The smallest pond is your immediate family. Our family has lots of nobility in it.

My youngest child is the King of Can-I. Where's Can-I, you may ask? Can-I is that place where you are never satisfied with what you already have. The King of Can-I is always wanting more. He asks for things he doesn't even really want, just to hear me say "no."
"Can I have a snack?" -- three minutes after we ate dinner.
"Can we go buy a Nerf gun?" -- after opening gifts at his birthday party.
"Can I play a video game?" -- on a non-video-game designated day.
"Can I have some ice cream?" -- 30 seconds before bedtime.
"Can I have a power drill?" -- Does it really matter when he asks for this? The answer will still be the same: not a chance.
Twenty million times a day, the King of Can-I asks specifically for things he knows he can't have. I console myself with the fact that he's asking before acting. Things could be much worse if he didn't ask first.
"Can I give the cat a bath?" -- Oh, he's good. He's real good.
Then we have the Princess of Pout. She's all that is sweet and adorable until something ticks her off. Then she mopes.
She is royalty, of course, so sometimes she makes up things that tick her off -- like her brother "looked" at her wrong.
The Princess of Pout has many pet peeves: someone talking while she wants to talk; repetitive sounds like "Can I, can I, can I"; getting wet while swimming; and her dad's imitation of Frank Sinatra, which sounds more like a garbage truck compacting a load. OK, that one is truly irritating.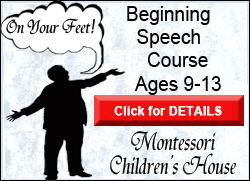 Any one of these incidents causes the Princess of Pout's eyebrows to contract, her bottom lip pops out, and she glares like the Wicked Witch of the West. If she were the Queen of Pout, heads would be rolling.
The Earl of Irrelevance may not be the best conversationalist, but stored in his impressive brain he has facts on every subject known to man. The problem is that those facts frequently present themselves at random intervals in no particular order.
The topic of conversation may be whether we should have tacos or spaghetti for dinner. His contribution would be something like: "My people keep asking for wood. How do you build a field with wood?"
"Neither tacos nor spaghetti require wood. What are you talking about?"
"In my video game, I am a god."
"Well, that is a step up, isn't it?"
"Boba Fett should have been a giant monkey."
"Are we talking 'Star Wars' now? I don't get the connection."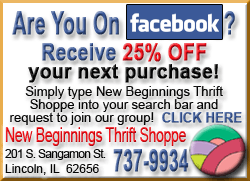 "Yeah, I named my pet monkey Bobo."
"You don't have a pet monkey."
"I do in my game."
"Forgive me for not making that leap. Now what do you want for dinner?"
If there were a King of Irrelevance, he would take the crown, but of course, from a writer's point of view an earl is the only title you could possibly bestow upon irrelevance. Alliteration, you see.
There must be some nobility in my family tree as well, for clearly, I have become the Baroness of Bonkers.
[By LAURA SNYDER]
Laura Snyder is a nationally syndicated columnist, author and speaker. You can reach her at lsnyder@lauraonlife.com or visit www.lauraonlife.com for more info.