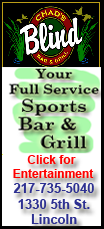 In Europe, the FTSE 100 index of leading British shares was down 54.40 points, or 1 percent, at 5,259.55 while Germany's DAX fell 65.83 points, or 1.1 percent, at 6,068.87. The CAC-40 in France was 38.23 points, or 1.1 percent, lower at 3,613.68.
In the U.S., the Dow Jones industrial average was down 107.10 points, or 1 percent, at 10,360.06 soon after the open while the broader Standard & Poor's 500 index fell 12.13 points, or 1.1 percent, to 1,089.40.
The selling pressure, already evident in Europe and Asia, picked up after the Commerce Department confirmed that growth in the U.S. slowed to an annualized pace of 2.4 percent. That was its most sluggish rate in nearly a year and even lower than market expectations of a 2.6 percent increase.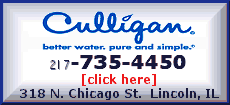 Some of the disappointment, though, was tempered by revisions showing the U.S. economy grew at a 3.7 percent pace in the first three months of this year, a full percentage point more than the previous estimate last month.
Nevertheless, the current market concern is that the U.S. economy is stalling and that the level of growth isn't high enough to start getting unemployment down.
"Data revisions have altered the cyclical profile but don't change the story that the pace of recovery is now slowing," said Neil MacKinnon, global macro strategist at VTB Capital.
Concerns about the U.S. economy have increased through the week, as a run of disappointing economic data was capped by a warning from the Federal Reserve that the U.S. economy is losing its momentum.
However, the GDP data is backward-looking and investors are already turning their eyes towards next week's U.S. nonfarm payrolls data for July. Always a driver for markets, the July data could set the tone for the rest of the summer months.
The dollar has borne the brunt of market concerns this week about the pace of the U.S. economic recovery. On Thursday, the euro managed to hit a new 11-week high of $1.3106.
However, the reaction to the GDP data was fairly muted in the currency markets.