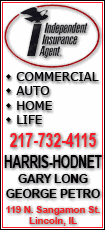 Rhinebeck, N.Y., is a busy place on summer weekends and isn't shutting down for the much-anticipated wedding between Clinton and Marc Mezvinsky.
There's a cow-judging event at the Dutchess County Fairgrounds. There's a community theater presentation of "The Rocky Horror Show." And there's an air show complete with $69 rides in a biplane. Wedding guests and gawkers are welcome at all.
Antiques and crafts bring in tourists and day-trippers every weekend to Rhinebeck, a town of 8,000 people about 90 miles north of New York City. And ballgames, yard sales and Sunday church services are on as usual.
In addition, some roadside vegetable stands will be carrying extra stock for the extra out-of-towners.