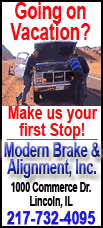 Montana Fish, Wildlife and Parks said in a statement that hair, saliva and tissue samples tested at a Laramie, Wyo., lab determined the adult bear was the same one that rampaged through Soda Butte Campground near Yellowstone National Park early Wednesday.
The sow's three cubs will be sent to ZooMontana in Billings, said Chris Servheen, a U.S. Fish and Wildlife Service grizzly bear recovery coordinator. The zoo and wildlife officials were making arrangements Friday and they hoped the transfer would take place as soon as possible, he said.
Jackie Worstell, executive director of the Billings zoo, said the cubs would join its grizzly exhibit, which already features a Eurasian brown bear and another grizzly from Yellowstone.
Worstell said she doesn't believe the cubs will have learned the predatory behavior that their mother displayed in the unprovoked attacks at the campground.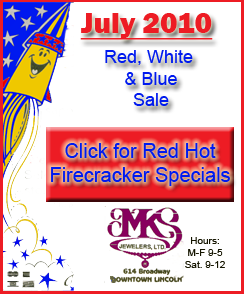 "They're so young and it was a one-time incident," she said.
Officials will perform an autopsy on the sow to determine if any physical ailments or conditions caused her to attack the campers, Servheen said.
Grizzly bears that display unprovoked aggressive behavior toward humans, or cause death or substantial human injury, should be removed from the population under an agreement among eight state and federal agencies, state wildlife officials said.
The sow and two of the three cubs were trapped by Thursday, and the last cub was captured early Friday. The bears -- crying and scratching at the steel sides of traps -- were taken from the Soda Butte Campground in a three-truck convoy to Bozeman.
Their departure brought relief among residents and visitors in Cooke City, an old mining town just outside Yellowstone National Park that was jolted by news that three people were attacked as they slept in separate tents.
"They captured them? All of them?" asked Linda Olson. The 60-year-old nurse from Minnesota let out a sigh when she learned the answer was yes.
Authorities said the bear family, under the tutelage of the mother, specifically targeted campers -- a sharp departure from the usual behavior of grizzlies attacking only when threatened or surprised.
Evidence indicated all three cubs likely participated in what Warden Capt. Sam Sheppard called a sustained attack on Kevin Kammer, 48, of Grand Rapids, Mich. He was pulled from his tent and dragged 25 feet. At least one of the bears fed on his body.
Fibers from a tent or sleeping bag were in the droppings of the captured bears, and a tooth fragment found in a tent appears to match a chipped tooth on the sow, which weighed more than 300 pounds.