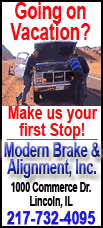 On another busy day of wheeling and dealing leading up to baseball's trade deadline, the Chicago White Sox added pitcher Edwin Jackson, and the Yankees landed outfielder Austin Kearns. New York also closed in Friday on acquiring Berkman, the switch-hitting slugger who played with Oswalt for 10 seasons in Houston.
The Yankees planned to complete a deal for the five-time All-Star on Saturday, a day after the World Series champions obtained Kearns from the Cleveland Indians for a player to be named or cash.
New York will send a couple of prospects to the Astros, likely to be reliever Mark Melancon and infielder Jimmy Paredes, and Houston will pay part of the salary Berkman is owed, a baseball executive familiar with the discussions said Friday night. The executive spoke on condition of anonymity because the deal had not been announced.
Berkman sat out Friday night against Milwaukee, and his Astros teammates said their goodbyes.
"Nothing's been completed," he said before the game.
Berkman, who is from Texas, had full no-trade rights. His approval was necessary for a deal, accounting for the delay in its completion.
"This city is like the womb. I feel very comfortable here. To think about the possibility of going anywhere else is kind of scary," Berkman said.
More trades were expected before Saturday's 4 p.m. EDT non-waiver deadline. The Los Angeles Dodgers were exploring a deal Friday night with the Chicago Cubs to acquire left-hander Ted Lilly, according to a person with knowledge of the situation.
Oswalt, a two-time 20-game winner and three-time All-Star, was dealt Thursday from Houston to the Phillies in a four-player swap. But the right-hander was roughed up in his first start for the NL champions Friday night, allowing five runs -- four earned -- and seven hits in six innings of an 8-1 loss at Washington.
The defeat ended Philadelphia's eight-game winning streak and left Oswalt (6-13) leading the majors in losses.
"I came out amped up, held the ball a little tight," Oswalt said. "Didn't really start feeling better until the last two innings. Didn't really go my way."
J.A. Happ, one of the players shipped from Philadelphia to Houston for Oswalt, pitched his new team past the Brewers 5-0 in a stellar Astros debut.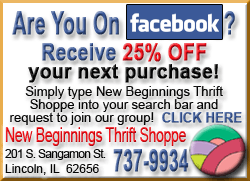 Happ yielded two hits over six innings and struck out six in his fourth big league start this season. The left-hander, who went 12-4 with a 2.93 ERA as a rookie last year, had been sidelined because of a left forearm strain.
"It's a strange thing to fly out this morning, meet the new teammates and then go out there and pitch. But it was good," Happ said. "It was very emotional yesterday saying goodbye to the guys I've played with a few years and then coming in here and meeting new guys."