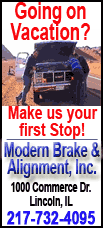 The unadjusted jobless rate was down from 8.1 percent in April. A total of 3.242 million people were registered as unemployed in Europe's biggest economy -- 165,000 fewer than the previous month, and 217,000 fewer than a year earlier.
The seasonally adjusted rate dipped to 7.7 percent from 7.8 percent, reaching its lowest level since December 2008 -- with 45,000 fewer people out of work. That was much better than economists' forecast of a 17,000 drop.
"The spring upswing on the labor market continued in May," Federal Labor Agency chief Frank-Juergen Weise said. He also pointed to "a noticeable improvement" of "the most important indicators."
Germany has settled into a modest recovery over the past year as a healthier global economy helps its exports -- traditionally its main motor.
The economy grew by 0.2 percent in the first quarter, and business confidence has dipped only marginally amid worries about the eurozone debt crisis.
In addition, unemployment has been tamed by a government-backed program that allows companies to put workers on reduced hours in an effort to avoid layoffs.
The labor agency said 693,000 people were in that program in March, down from a peak of 1.5 million last May, apparently due largely to people returning to full-time work.
"The bogey of mass unemployment has been shooed away," said Carsten Brzeski, an analyst with ING Group in Brussels, adding that the labor market seems to be turning "much earlier than many had thought."
"Leading indicators, historical evidence and latest promising recruitment plans all suggest that the current positive trend on the German labor market will continue in the coming months," Brzeski said. "It should only be a matter of a few months before the unemployment rate returns to its pre-crisis level."