On June 1, 1813, the mortally wounded commander of the U.S. frigate Chesapeake, Capt. James Lawrence, said, "Don't give up the ship" during a losing battle with a British frigate, the HMS Shannon, during the War of 1812.
On this date:
In 1533, Anne Boleyn, the second wife of King Henry VIII, was crowned as Queen Consort of England.
In 1792, Kentucky became the 15th state of the union.
In 1796, Tennessee became the 16th state.
In 1868, James Buchanan, the 15th president of the United States, died near Lancaster, Pa., at age 77.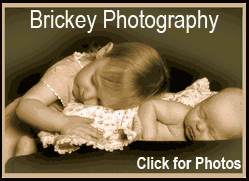 In 1909, the Alaska-Yukon-Pacific Exposition opened in Seattle. (The fair closed in October the same year.)
In 1943, a civilian flight from Portugal to England was shot down by the Germans during World War II, killing all 17 people aboard, including actor Leslie Howard.
In 1958, Charles de Gaulle became premier of France, marking the beginning of the end of the Fourth Republic.
In 1967, the Beatles released their album "Sgt. Pepper's Lonely Hearts Club Band."
In 1979, the short-lived state of Zimbabwe, Rhodesia, came into existence.
In 1980, Cable News Network made its debut.
Ten years ago: With about half an hour to spare, Texas Governor George W. Bush blocked the scheduled execution of convicted killer Ricky McGinn so that possibly exculpatory DNA evidence could be reviewed. (The DNA tests failed to establish McGinn's innocence, and he was put to death by injection in Sept. 2000.)