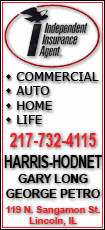 Lukoil said quarterly revenues increased 63 percent to $23.9 billion from $14.7 billion in the same period last year.
Earnings before interest, tax, depreciation and amortization -- used as a measure of the strength of the company's basic business excluding financial factors -- jumped 54 percent year-on-year to $3.7 billion.
The operational results, which generally exceeded analysts' expectations, were also boosted by a stronger Russian ruble, which decreased the company's costs in dollar terms.
Quarterly oil production, however, remained flat at 24.1 million tons as Lukoil struggles with aging oil fields in western Siberia. Natural gas production, by contrast, grew 24 percent in the first quarter year-on-year, the company said.
Lukoil, which is 20 percent owned by U.S. oil major ConocoPhillips, is hoping to boost oil output when it begins production at the Korchagin oil field on the Caspian Sea shelf later this year.
The company also said production of refined products grew 6.3 percent year-on-year and amounted to 15.3 million tons in the first quarter.
Lukoil's share price was up nearly 2 percent on the RTS exchange by mid-afternoon.