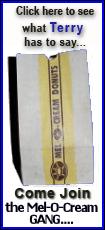 Oil fell to nearly $72 per barrel, while the dollar gained against the yen but retreated versus the euro.
In early trading in Europe, Britain's FTSE index was down 65 points, or 1.3 percent, at 5,098.97. The CAC 40 index of leading French shares was down 1.4 percent at 3,453.40 while Germany's DAX stood was off 1.2 percent at 5,908.51. Wall Street was poised for a higher opening, with Dow futures up 11 points, or 0.1 percent, at 10,030.
It was the second day of losses for Asia's markets, with benchmark indexes in Japan, Australia and Hong Kong down. The Shanghai Composite Index rebounded slightly, up 3.14 points, or 0.1 percent, to close at 2,571.42. South Korea's market was closed for nationwide local elections.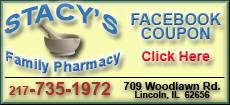 Asia followed negative cues from Wall Street, where stocks took a late dive after the U.S. government said it was starting criminal and civil investigations into the Gulf oil spill, raising the possibility that oil companies might have to pay out huge fines, or see their operations hampered.
Hong Kong's Hang Seng dipped 0.1 percent to close at 19,471.80 and Australia's S&P/ASX 200 dropped 0.7 percent to 4,381.0.
Japan's Nikkei 225 stock average lost 108.59 points, or 1.1 percent, to 9,603.24 amid news that embattled Japanese Prime Minister Yukio Hatoyama was resigning.
Hatoyama had faced growing pressure from within his Democratic Party of Japan to resign ahead of July's upper house elections after his approval ratings plummeted over his broken campaign promise to move a U.S. Marine base off the southern island of Okinawa.
Hatoyama is the fourth Japanese prime minister to resign in four years.