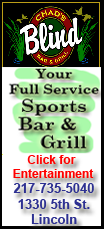 Benchmark crude for July delivery was down 30 cents at $72.28 a barrel at late afternoon Singapore time in electronic trading on the New York Mercantile Exchange. The contract fell $1.39 to settle at $72.58 on Tuesday.
Equity markets and oil prices have been battered for the last month amid fears Europe's debt crisis could spread and slow global economic growth. The Dow Jones industrial average fell 1.1 percent Tuesday while Asian stocks were mixed on Wednesday.
Oil traders, who often look to stock markets as a measure of overall investor sentiment, will be eyeing weekly U.S. crude inventory data and a monthly jobs report later this week for clues about the strength of the economy and consumer demand.
"I can think of no reason for the price of oil to rally at this point," said Mike Sander of Sander Capital Advisors in Seattle. "The outlook for equities and commodities for now looks bleak."
In other Nymex trading in June contracts, heating oil rose 0.78 cent to $1.9782 a gallon and gasoline gained 0.61 cent at $1.9886 a gallon. Natural gas was up 1.8 cents at $4.266 per 1,000 cubic feet.
In London, the Brent crude July contact was down 13 cents to $72.58 on the ICE futures exchange.