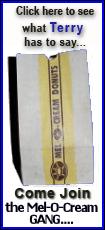 A report released Tuesday by the American Heart Association and the National Association for Sport and Physical Education said exercise for schoolchildren is also threatened by a rising number of waivers and exemptions from PE in school districts around the country.
Nancy Brown, CEO of the heart association, said the group is pleased that more states are requiring physical education but is also concerned that the requirements don't have more teeth.
"We are concerned that the movement has not been more significant," she said. "It's more of a sporadic approach."
Brown said she hopes an increased national focus on health and nutrition will push schools to require more time in the gym with a qualified instructor. The groups recommend 150 minutes a week of instructed physical education for elementary schoolchildren and 225 minutes a week for middle and high school students. Only a handful of states meet those goals.
The increasing number of exemptions and waivers -- some for personal reasons, others because a child participates in another activity, like band -- may hurt the schools' ability to teach children how to be healthy. PE doesn't have to be "calisthenics, mindless exercise and contests that favored the most athletic kids," the report said, but can be tailored to all types of children.
Physical education not only counters obesity and long-term health problems but is also associated with better academic performance, health advocates say.