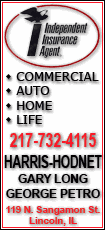 The market will try to build on a late-day rally that sent the Dow Jones industrial average up 225 points Wednesday. It was the second straight day investors made big moves in the waning moments of trading. On Tuesday there was a steep sell-off just before the close.
Overseas markets rose Thursday following Wall Street's lead in the previous session.
Investors are buying stock futures ahead of five key reports that should provide a sweeping view of the health of the domestic economy. Reports are expected to show the jobs market, service industry and manufacturing sector are all improving.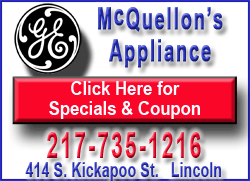 Ahead of the opening bell, Dow Jones industrial average futures rose 40, or 0.4 percent, to 10,272. Standard & Poor's 500 index futures climbed 4.90, or 0.5 percent, to 1,101.60, while Nasdaq 100 index futures rose 4.25, or 0.2 percent, to 1,883.25.
A key report on the service sector is expected to show growth for fifth straight month. The Institute for Supply Management's service sector index likely crept higher to 55.5 in May from 55.4 a month earlier, according to economists polled by Thomson Reuters. Any reading above 50 indicates growth.
The report, due out at 10 a.m. EDT, is considered a key gauge for the health of the jobs market because the service sector accounts for 80 percent of all workers outside of farmers.
A recovery in the service sector has been a bit slower than manufacturing, so continued signs of improvement should provide investors with confidence that the economy is strengthening.
High unemployment remains a key obstacle for a strong recovery. Upcoming jobs reports are expected to show some continued improvement.
Economists predict fewer people filed for jobless claims for the first time last week. The Labor Department is expected to say initial claims for unemployment benefits fell to 450,000 last week from 460,000 a week earlier. The report is due out at 8:30 a.m. EDT.
It would mark the second straight weekly decline in claims. However, claims still remain above the level that economists say would indicate sustained jobs growth.
Payroll company ADP is expected to report private employers added 60,000 jobs in May. That compares with 32,000 jobs added in April.
The ADP report, due out at 8:15 a.m. EDT, comes a day ahead of the Labor Department's key jobs data. ADP data is often considered a barometer for the strength of the government's report. However, Friday's jobs report provides a fuller picture because it also includes public sector employment.