On June 3, 1808, Confederate President Jefferson Davis was born in Christian County, Ky.
On this date:
In 1621, the Dutch West India Company received its charter for a trade monopoly in parts of the Americas and Africa.
In 1888, the poem "Casey at the Bat," by Ernest Lawrence Thayer, was first published, in the San Francisco Daily Examiner.
In 1935, the French liner Normandie set a record on its maiden voyage, arriving in New York after crossing the Atlantic in just four days.
In 1937, the Duke of Windsor, who had abdicated the British throne, married Wallis Warfield Simpson in Monts, France.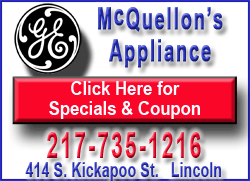 In 1948, the 200-inch reflecting Hale Telescope at the Palomar Mountain Observatory in California was dedicated.
In 1963, Pope John XXIII died at age 81; he was succeeded by Pope Paul VI.
In 1965, astronaut Edward White became the first American to "walk" in space, during the flight of Gemini 4.
In 1968, pop artist Andy Warhol was shot and critically wounded in his New York film studio, known as "The Factory," by Valerie Solanas, an actress and self-styled militant feminist.
In 1983, Gordon Kahl, a militant tax protester wanted in the slayings of two U.S. marshals in North Dakota, was killed in a gun battle with law-enforcement officials near Smithville, Ark.
In 1989, Iran's spiritual leader, Ayatollah Ruhollah Khomeini, died. Chinese army troops began their sweep of Beijing to crush student-led pro-democracy demonstrations. SkyDome (now called Rogers Centre) opened in Toronto, Ontario, Canada.
Ten years ago: President Bill Clinton held talks in Moscow with Russian President Vladimir Putin (POO'-tihn) on topics including missile defense. Former Treasury Secretary and onetime "energy czar" William Simon died in Santa Barbara, Calif. at age 72.