The only thing left to do is to determine those peers.

For all of the publicity surrounding the case, legal experts expect Thursday's jury selection to be rather tame. Blagojevich's attorneys on Wednesday attempted a last-ditch effort to delay the trial but failed.

Robert Hirschhorn, a jury selection specialist who helped acquit William Kennedy Smith of the prominent, political Kennedy family of rape charges in 1991, said Chicago has a "long, illustrious history" in maintaining a neutral atmosphere in the courthouse.

Hirschhorn predicts the defense team has a tough road ahead -- "as difficult as pronouncing his last name" -- due in part to the former governor's high profile. Since being thrown out of office by the Illinois Legislature more than a year ago, Blagojevich has kept himself in the public eye by writing a book, hosting a radio show and appearing on Donald Trump's "Celebrity Apprentice" television show.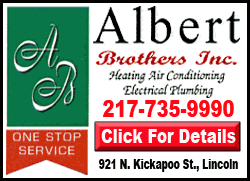 The former governor faces charges of racketeering and fraud, including the alleged conspiracy to "sell" President Barack Obama's former U.S. Senate seat for personal and political gain.
Hirschhorn said the defense should be eyeing a very particular type of juror.
"The defense is going to want what I call a 'shades of grey' juror," he said. "If you see the world in terms of right and wrong, good and bad, black and white, I think that's pro-prosecution."
So what is a "shades of grey" juror?
Hirschhorn said the defense should look for a blue-collar juror, preferably a food server who does not report his or her tips. He believes Blagojevich's best bet will also be somebody familiar with the world of politics, someone who can empathize with what it takes to accomplish things in Chicago.
"The inference is that he was trying to sell this vacant Senate seat," he said. "What the defense is going to try to do is say … he was being a politician, not a crook."
But worldview is not all. Jury selection is as much about pet peeves as ideals, which makes for a delicate line between a friendly and unfriendly juror. Hirschhorn said the defense should find jurors with no military experience who will nevertheless tolerate Blagojevich's "sailor talk."
People who are uncomfortable with harsh language are less likely to sympathize with Blagojevich's colorful words on tape. And soldiers, he said, are more likely to see the world in terms of black and white.
The prosecution will be looking for a different type of juror, according to former federal prosecutor Rodger Heaton, who has handled high-profile corruption cases before.
During his time as a federal prosecutor, Heaton worked under Ken Starr, who later served as the independent counsel in charge of investigating former U.S. President Bill Clinton's affair with intern Monica Lewinsky. Heaton helped convict former Arkansas Gov. Guy Tucker of mail fraud in 1996.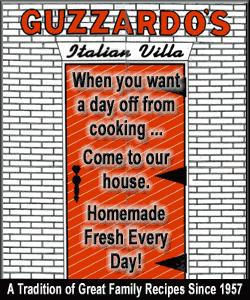 "Allegations of dishonesty are a big part of what's in this indictment," he said. "If (the prosecutors) find people who have to protect themselves or protect others from dishonesty, they're probably going to see that person as a potentially valuable juror."
Heaton said businessmen from medium to large companies would fit the mold because they rely on contracts and honest conduct among co-workers and vendors for success.
Although the case has been surrounded by reality television appearances and one subpoenaed president, Heaton predicts that U.S. District Judge James Zagel will maintain a firm command of the process. Already Zagel has squared off against the defense over courtroom procedure after dismissing large groups of potential jurors without input from lawyers on both sides of the case.
Blagojevich attorneys attempted to delay the trial further to restart the initial screening process without success. Zagel defended his action, saying the trial's expected length precluded many from serving on the jury.
Hirschhorn and Heaton understand the judge's reasoning.
"If you get a long trial, you start to run into people, say, for example, who're self-employed and whose businesses will suffer substantially if they're gone personally for a long period of time," Heaton said. "Those kinds of people really have a tough time concentrating on the trial."
Heaton now is a partner with the Illinois law firm Hinshaw & Culbertson.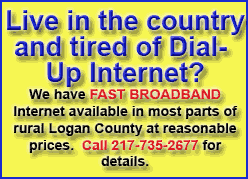 Zagel's initial screening ruled out all but 90 of the initial pool of 300. The remaining 90 will be subject to two more screening sessions. The preliminary hearing will try to cut jurors who cannot separate existing bias from the case. Hirschhorn said this portion of the process will most likely include questions about the case's publicity or the governor's politics.
The secondary screening process, known as peremptory challenge, will narrow the search from about 36 jurors to the final 16 or 17, including alternates, said Hirschhorn. The attorneys will most likely play a larger role in that screening process, with the defense allowed several more cuts than the prosecutors.
He said the process could take as little as eight hours and as long as four days, depending on the judge's actions.
The trial is set to start Thursday morning.
[Illinois Statehouse News; By BILL McMORRIS]