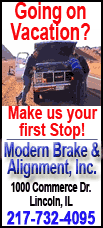 The list totaled $1.2 billion and included such areas as schools and universities, state agencies, and Medicaid, the state-federal health care program for the poor and disabled. Suburban Democrats hoped their proposed spending reductions would gain some traction among their colleagues.

But most of the cuts didn't even make it to the full House or Senate for consideration. In fact, the only proposed cut to clear a House committee was a $200 million reduction to the state's Medicaid program.

As chairwoman of the House Human Services Appropriations Committee, state Rep. Sara Feigenholtz, D-Chicago, said she was surprised by the negative reaction the proposed cuts received from lawmakers.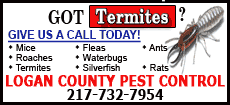 "I think it was an interesting exercise," Feigenholtz said, "because it definitely showed the willingness and the lack of willingness of what people are willing to do."
The proposals also included a 5 percent across-the-board cut to state agency operations and a requirement that state retirees contribute more to their health care costs. Many retirees pay no health insurance premiums.
Although State Rep. Elaine Nekritz, D-Des Plaines, spearheaded the spending reduction initiatives, she recognizes that cuts are never easy.
"I think the feeling of our group was that even though cuts are hard, they're necessary," Nekritz said.
However, the state's social service providers are frustrated that the only significant discussion of cuts has landed on Medicaid's doorstep once again.
Jim Duffett, the executive director of the Champaign-based Campaign for Better Health Care, said lawmakers are looking to make cuts in the wrong place.
"Like every year, we hear a variety of different innuendoes by some politicians that by doing this or doing that with Medicaid we'll save the state $1 billion, $2 billion, $3 billion," Duffett said. "It's, unfortunately, a bunch of hogwash."
Duffett said any potential savings from cuts would be lost in extra costs from hospitals and emergency rooms as program participants sought care. Many physicians do not accept Medicaid patients.
Feigenholtz noted that cuts to Medicaid were the most palatable to lawmakers since the program is already in dire straits.
"And I believe that they're already $600 million in the red, so the interesting fact is I had a $200 million cut that the money isn't there anyway," Feigenholtz said. "It's just kind of removing the approp. (appropriations) authority or bringing the line down so that it was a clearer reflection of what there is to spend."
But Duffett said the real reason Medicaid is under the knife can be found in the vulnerability of the population it serves.
"Those individuals on Medicaid are not registered to vote, and those that do -- are registered --don't vote," Duffett said. "They're not part of any type of organized entity that ends up giving hundreds and hundreds and hundreds of thousands of political PAC dollars to politicians."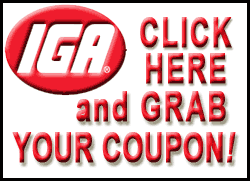 The proposed cuts weren't implemented last week because of technical problems in the language of the proposal, but both Feigenholtz and Nekritz said they expect to continue working with the Illinois Department of Healthcare and Family Services to get Medicaid costs under control. Medicaid makes up a large portion of every state's budget.
The proposed Medicaid cuts, as well as the other spending reductions, are likely to come up again when lawmakers reconvene this year.
Currently, there is no definite schedule on when lawmakers will return to the state Capitol.
[Illinois Statehouse News; By JENNIFER WESSNER]