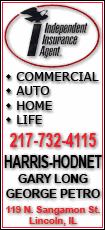 The stock was trading up 3.6 percent at 447.85 pence ($0.6558) ahead of a planned briefing for investors, which analysts view as crunch time for the beleaguered company as it struggles to contain the massive spill.
BP Chief Executive Tony Hayward, under pressure after a number of gaffes since the April 20 explosion that killed 11 people, will be trying to reassure worried investors after a huge shares sell-off in recent weeks that has wiped some $70 billion off the value of the company.
The spill has cost the company more than $1 billion to date and analysts suggest the final bill could be 10 to 20 times that amount, when fines, lawsuits and years of cleanup are taken into account. The U.S. government has opened criminal and civil investigations.
Ratings agencies Moody's and Fitch have downgraded the company, with Fitch warning further downgrades are possible if the clean up and political fallout are more costly than the agency's worst case $5 billion scenario.
Aside from the disaster's cost, investors are eagerly anticipating what Hayward has to say about the company's upcoming dividend payment.
Some lawmakers have said it's not right for the company to hand out billions to shareholders at a time when the complete cost of the oil spill is unknown, but investors are keen to see their returns.
Collins Stewart analysts said Hayward was likely to maintain the dividend as the company's balance sheet was in good shape, despite the likely costs.
BP earned more than $16 billion last year. It has a generous annual dividend yield of 8.9 percent, compared with 2.8 percent for Exxon Mobil and 6.5 percent for Royal Dutch Shell.