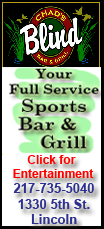 In Europe, the FTSE 100 index of leading British shares was up 48.35 points, or 0.9 percent, at 5,259.53 while Germany's DAX rose 52.93, or 0.9 percent, to 6,107.56. The CAC-40 in France was 35.13 points, or 1 percent, higher at 3,592.47.
Wall Street was also poised to open higher following two days of solid gains -- Dow futures rose 18 points, or 0.2 percent, to 10,276 while the broader Standard & Poor's 500 futures were up 2.5 points, or 0.2 percent, to 1,106.10.
However, investors are aware that the positive sentiment that has taken root in the markets over the last couple of days could disappear if the monthly nonfarm payrolls data from the U.S. government disappoint.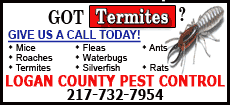 The consensus in the markets is that employers added 513,000 jobs in May. Though that would be the biggest jump in 26 years, the increase is likely to have been swelled by the fact that as many as 300,000 people have of the workers hired during the month were expected to be temporary positions to help conduct the U.S. census.
Nevertheless, even more temporary jobs will mean more consumption and more consumption would likely mean more growth and could stoke expectations that the U.S. Federal Reserve could start raising borrowing costs sooner than anticipated.
"The past two days the markets have been looking to today's U.S. employment report for clues as to the next direction markets will likely take," said Michael Hewson, an analyst at CMC Markets.
"Any disappointment here, could well provoke a sharp reaction, considering the ambient bullishness of some investors about these numbers," Hewson added.
The recent days' stock gains will have pleased many investors after several weeks of volatility and losses driven by fears of the European debt crisis.
However, analysts warn the debt issue has not gone away and could come back to haunt markets any time.
For now, though, the euro's exchange rate with the dollar seemed more affected by developments in the U.S. economy -- by midmorning London time, the euro was up 0.3 percent at $1.22. Earlier this week it fell to a four-year low of $1.2112.
Figures showing that the economy of the 16 countries that use the euro grew by 0.2 percent during the first quarter of the year from the previous three month period, despite a further big drop in output in debt-laden Greece, had little market impact as they were unrevised from the previous prediction.