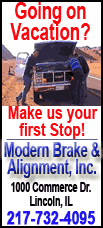 Traders will be looking to see how many jobs the country added last month. Economists expect employers added more workers than any month since September 1983, but those numbers were probably inflated by temporary government jobs tied to the census.
The unemployment rate likely dipped to 9.8 percent in May from 9.9 percent a month earlier, according to economists polled by Thomson Reuters. However, that number could creep higher again in the coming months as more people try to find work as the economy slowly improves.
Economists forecast the country added 513,000 jobs last month, a big jump from the 290,000 in April. But as many as 400,000 of those jobs could come from government hiring of census workers.
That temporary hiring means traders will likely look beyond the headline number to see how many jobs private employers added during the month. A report from payroll company ADP on Thursday said private companies added 55,000 jobs in May.
Because of the influx of temporary workers, economists forecasts for job growth vary widely. Among those polled by Thomson Reuters, predictions range from 175,000 jobs added last month to as many as 750,000.
The Labor Department's monthly employment report, which is due out at 8:30 a.m. EDT, is considered the biggest economic indicators on the calendar each month because unemployment is one of the biggest obstacles to a strong, sustained recovery.
More people working, even temporarily, means consumer spending will likely rise in the coming months. Consumer spending is the primary driver of economic activity in the country.
Ahead of the opening bell, Dow Jones industrial average futures fell 7, or 0.1 percent, to 10,251. Standard & Poor's 500 index futures fell 0.30, or less than 0.1 percent, to 1,103.30, while Nasdaq 100 index futures dropped 4.00, or 0.2 percent, to 1,893.75.