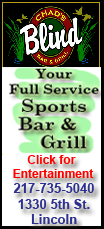 R&H Theatricals said Thursday it is accepting applications from school groups in the U.S. and Canada for performances beginning Sept. 1.
"Phantom" is a gothic tale of romance set in the Paris Opera and has been seen by 100 million people since it opened in 1986. It is still playing in London and in New York, where it is the longest-running show in Broadway history.
R&H Theatricals has been representing North American performance rights to Lloyd Webber's musicals since 2001. The company is a division of The Rodgers & Hammerstein Organization.
___
Online:
R&H: http://www.rnh.com/