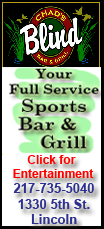 The abused drugs include pain pills and attention deficit drugs used as study aids.
The Centers for Disease Control and Prevention study found that the drug use was most common among 12th graders. White students took the drugs more than blacks or Hispanics.
The CDC did not have information on which drugs were abused the most.
The findings released Thursday come from a 2009 confidential and anonymous survey of more than 16,000 U.S. high school students. This was the first year students were asked about prescription drug abuse.
___
Online:
CDC report: http://www.cdc.gov/yrbs/