Addressing a crisis that threatens to undermine his presidency, Obama spoke for many Thursday in declaring himself furious at a situation that "is imperiling an entire way of life and an entire region for potentially years." Friday's trip will be his second to the Gulf in eight days, answering critics in both parties who suggest he has seemed detached from the crisis.
Polls show the public growing more negative toward the president's handling of the spill.
White House spokesman Robert Gibbs announced late Thursday that Obama was scrapping his foreign trip -- which already had been postponed -- "to deal with important issues, one of which is the oil spill."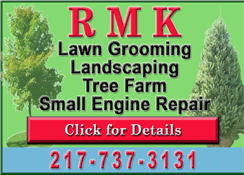 Speculation the president would need to rethink the trip, set to begin June 13, mounted as the administration came under increasing scrutiny for its handling of the Gulf spill. The trip was first put off while Obama was making the final push for his massive health-care overhaul.
Obama had a sensitive political decision to make: Risk putting off two allies in a strategic part of the world once again or endure all the downsides, including an inevitable level of backlash, for being on the other side of the world during a huge crisis at home.
The domestic agenda proved dominant.
Prime Minister Kevin Rudd of Australia and the president of Indonesia, Susilo Bambang Yudhoyono, both said through spokesmen they were disappointed by the turn of events, but understood it was necessary for Obama to stay home and deal with the crisis.
While in Louisiana, Obama planned to meet with Coast Guard Adm. Thad Allen, who is overseeing the response effort, and with state and local officials, then visit Gulf Coast communities where lives have been upended by the spill.
Gibbs said the president wanted to talk firsthand with business leaders and individuals suffering the economic consequences of the disaster.
In an interview Thursday with CNN's Larry King, Obama expressed dissatisfaction with the pace of British oil company BP's reaction to the spill, saying, "What I haven't seen as much as I'd like is the kind of rapid response."
His administration on Thursday handed the company a $69 million bill for recovery costs to date -- a figure sure to grow in the weeks and months ahead.
The president visited the Gulf region twice in May, and Friday's visit surely will not be his last, as the president tries to show he's staying on top of the situation, without getting in the way.