But he quickly got back into his groove and was more than ready to carry out his mission Friday when thousands of sailors and Marines will carry out the largest amphibious landing exercise on the West coast since the Sept. 11 terror attacks sent troops to wars in landlocked regions.
The Marines and sailors are aboard the 844-foot USS Bonhomme Richard off the coast of Southern California, preparing to storm the beach.
Marines say the training that kicked off May 24 has reinvigorated them by bringing them back to their roots as "soldiers of the sea." Some say the heavy fighting in Iraq and Afghanistan in the last decade has relegated them to the status of a kind of second land army.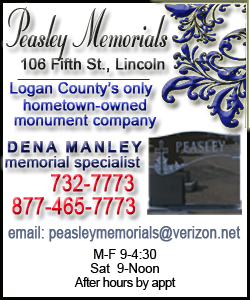 "After so many years away, your skills always diminish and any time you can get back to the boat, it's good," said Levreault, 40, who has served for 18 years. "It's our bread and butter."
The exercise comes at a pivotal point for the Marines who are facing questions from Defense Secretary Robert Gates about whether major amphibious landings that made the Marine Corps so famous worldwide are becoming outdated in today's warfare.
Defense analysts accuse a cost-cutting Gates of trying to dismiss the value of beach landings and the needed equipment, like a $13.2 billion plan to buy large numbers of the Expeditionary Fighting Vehicle starting in 2012. The amphibious vehicles, also known as EVFs, help get troops from ship to shore while under fire and mark a significant upgrade over the current technology available to the military.
Gates is scrutinizing every aspect of the military in his search for roughly $10 billion in annual savings to sustain the combat force and invest in its modernization.
"The United States' Marine Corps has been conducting amphibious operations for 200 years. It's a unique capability and there is no analytical basis for arguing that capability won't be needed in the future," said Loren Thompson, a defense analyst for the Lexington Institute. "Everyone we are likely to fight in the future is going to be close to the sea ... like Iran, like North Korea, like Vietnam, like almost any place you can mention other than Afghanistan."
And he added: "If the EFV is canceled, many marines will die in the future for lack of an adequate vehicle."
Called "Dawn Blitz," the Camp Pendleton exercise kicked off May 24 and will culminate Friday when troops reach the Camp Pendleton beach on 60 Amphibious Assault Vehicles -- seafaring tanks supported by 16 hovercrafts and seven amphibious ships.
It will wrap up two days before the 66th anniversary of D-Day -- the world's largest amphibious invasion of all time. More than 160,000 troops landed along a 50-mile stretch of the Normandy coast on June 6, 1944, paving the way for the Allied victory.
Defense experts say the lessons learned that day still apply.