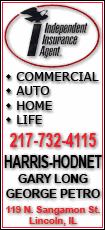 Garbage piles had risen as high as 5 feet, and health officials worried that the rodent population could blossom in the heat. Almost 60,000 people live in the 320-acre community, larger than many towns, which has been home to prominent figures such as Supreme Court Justice Sonia Sotomayor and Queen Latifah.
Nine truckloads of garbage were removed, said Mellis.
The crisis started Tuesday, after the contract expired between RiverBay Corp., which manages Co-op, and the unionized garbage collectors, janitors, repairmen, groundskeepers and other building workers.
Co-op general manager Vernon Cooper said about 170 management employees were replacing 500 union workers, which he called "a daunting task." As trash accumulated, he stayed in touch with the mayor's Office of Emergency Management, as well as the city's sanitation and health departments.
Some families have lived here for generations, and residents took the situation in stride: It was just another week in the life of what was once a far more blighted, crime-ridden Bronx.
"It doesn't bother me for now -- as long as somebody picks it up," said Efrain Burgos, a retired transit worker. "After all, this is still the Bronx."
Velice Jaysura, a mother of two who lives in Co-op and works there as a garage attendant, was sitting in a chair on a picket line Thursday wearing a placard around her torso that read "UNFAIR."
"I'm getting a tan," Jaysura deadpanned, holding sunscreen lotion in her lap.
All around the property, workers staged 24-hour picket lines. They joined hundreds of other city building workers, elected officials and supporters who marched through the development, demanding a fair contract.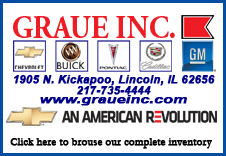 The workers say RiverBay has pushed them into a tough spot: Either switch to a health plan that management says will save $1.3 million a year and get a modest raise, or stay with the existing plan but get no raise.
The cheaper plan offers inferior protection, with caps, say members of Local 32BJ of the Service Employees International Union -- the same union that averted a New York City doormen strike in April with a wage increase and no cuts in benefits.
But so far, it's a Bronx faceoff -- with few cheering.
"If you have a child with cancer, and you go over your health plan cap, what do you do?" asked sanitation worker Robert Abrams, a father of four. "I don't have $20,000, or more, for treatment!"
Sanitation worker salaries average around $35,000, plus benefits, the workers said.
They call it a lockout.
Cooper, the Co-op manager, calls it either a strike or impasse, with talks stalled.
RiverBay said in a statement Thursday that if elected officials "want to play a constructive role in resolving this issue, they can urge officials of 32BJ to return to the bargaining table, rather than doing the union's bidding and engaging in political theater."