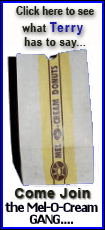 These terms might be common currency among foodies and the farmer's market crowd, but they have never been enforceable, or legally defined in the United States -- until now.
The U.S. Department of Agriculture in April adopted scientifically verifiable standards for nomenclature such as "virgin" or "extra virgin." They will start enforcing them in October, just in time for the harvest of trees that are now in full flower.
The definitions will differentiate cheaper impostors from the best oil: those cold-pressed, pure, golden-hued products that lead connoisseurs to talk of grass tones, apple or nut flavors, and peppery finishes, in a language usually reserved for wines.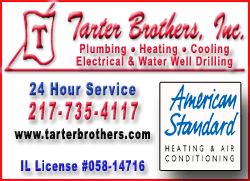 "It will put an end to marketing terms that are confusing to the consumer, such as light, extra light -- language that really doesn't meant too much," said Patricia Darragh, executive director of the California Olive Oil Council, a trade association of producers responsible for most US-grown olive oil.
The standards will also conform to international and trade group definitions, reassuring buyers they can be sure of what's behind that fancy label before they plunk down $15, $20 or more for a bottle.
"You have so much to chose from, it's good to know there will be a way to weed out the masses," said shopper Katheryn Kealey, 23, who stopped in the olive oil aisle of an upscale San Francisco supermarket to read the fine print on a jar.
The regulations also were welcomed by Dean Griggs, whose Tres Osos olive oil won Best in Show in the COOC's competition this year. But when he talks of his oil -- made mostly of taggiasca olives from the western Italian coast and bottled by Griggs himself in small batches -- he doesn't use the language of chemical composition.
"You put it under your nose, the first thing you notice is grass," he said. "You pull it back over your tongue, there a little fruitiness, a little nuttiness with that grass. It finishes off, you get that pepper burn."
Years before the federal standards, the California Olive Oil Council adopted their own mandatory quality test for its members in 2003. To get their seal of approval, an oil purporting to be "extra virgin" had to meet requirements including an acidity test and a taste test.
Soon after that, the association petitioned the USDA to adopt a similar approach to protect their boutique products from competition with refined olive oils of lesser quality, or even oils altered with cheaper products like hazelnut or sunflower seed oil.
The last time the USDA visited the issue was right after World War II, when they graded olive oils with old-fashioned terms like "choice" or "fancy," decades before California's olive oil industry took off. Almost all U.S.-grown olive oil comes from California, and production expands about 20 percent per year.