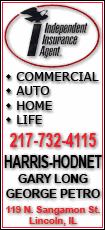 The pope told journalists en route to Cyprus on Friday that "this has nothing to do with the themes and realities of this trip."
Benedict began a sensitive, three-day visit to Cyprus just a day after the killing in Turkey of Bishop Luigi Padovese, who had been scheduled to meet with the pontiff.
He said that "we must not give responsibility to Turkey or the Turks."
The pontiff appeared to accept Turkey's explanation about the killing, saying it was not "a political or religious assassination, it was something personal."
___
THIS IS A BREAKING NEWS UPDATE.
AP's earlier story is below.
___
VATICAN CITY (AP) -- Pope Benedict XVI departed Friday on a sensitive three-day trip to Cyprus, a visit likely to be overshadowed by shock over the killing in Turkey of a bishop who had been scheduled to meet with the pontiff.
Cyprus, an island divided between ethnic Turks and Greeks, is viewed by the Vatican as a bridge between Europe and the Middle East. The pope's visit is expected to be a key test of whether the pope has found his diplomatic feet after his linking of Islam to violence during a speech in Germany led to outrage in the Muslim world -- and nearly forced the cancellation of a trip to Turkey in 2006.
Benedict left from Rome's Leonardo da Vinci airport at around 9:40 a.m. (0740 GMT, 3:40 a.m. EDT).
His meeting with church officials from across the region could, however, be overshadowed by the death of Bishop Luigi Padovese, the church apostolic vicar in Anatolia, who was killed Thursday. Officials have identified the killer as the bishop's driver and say it was not politically motivated. On Friday, a Turkish court said the driver was charged with murder and jailed pending trial.
The Vatican spokesman, the Rev. Federico Lombardi, said Padovese's killing shows the "difficult conditions" the Catholic community faces in the Middle East.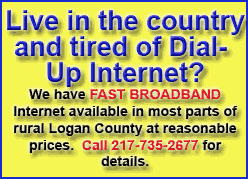 The pope is meeting in Cyprus with prelates from the region to set an agenda for an October meeting in Rome to build a strategy to stem an exodus of Catholics from the Holy Land, Iraq and elsewhere because of violence and economic hardship. The Middle East includes ancient Christian communities.
The October meeting shows "how the universal church is in solidarity with this community," Lombardi said.
Benedict also faces issues on the division in Cyprus, splits in the Orthodox Christian community and concerns over damaged Christian and Muslim houses of worship. Cyprus was ethnically split in 1974 when Turkey invaded after a coup by supporters of union with Greece. Turkish Cypriots declared an independent republic in the north in 1983, but only Turkey recognizes it and maintains 35,000 troops there.
The trip also comes days after the island's leaders -- Greek Cypriot President Dimitris Christofias and the newly elected president of the breakaway Turkish Cypriots, Dervis Eroglu -- resumed peace talks after a two-month pause.