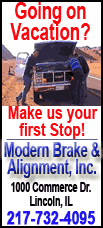 EasyJet said the devices -- designed to be placed on an aircraft's tail fin and detect ash clouds within 100 kilometers (60 miles) -- are the first of their kind and could prevent a repeat of the shutdown of European airspace in April caused by an erupting Icelandic volcano.
The airline is spending 1 million pounds ($1.46 million) developing and testing the technology with aircraft manufacturer Airbus and hopes to roll out the devices in a dozen of its planes by the end of the year.
The AVOID -- Airborne Volcanic Object Identifier and Detector -- technology is designed to work like the weather detection systems already in use for spotting thunderstorms. A lightweight infrared device would provide images to both the pilots and an airline's flight control center, enabling pilots to see an ash cloud at altitudes between 5,000 feet and 50,000 feet.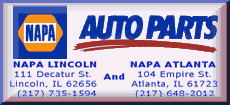 "This pioneering technology is the silver bullet that will make large-scale ash disruption history," easyJet CEO Andy Harrison told reporters in London.
However, use of the devices will need approval from regulators across Europe and industrywide adoption to have a significant effect.
Jeremie Teahan, a spokesman for the European Aviation Safety Agency, said the regulator welcomed "applications to certify any equipment that has the potential to increase flight safety" but noted that one had not yet been received from easyJet.
Harrison said the airline hadn't worked out the commercial details, but intended to share the technology, which was developed by a senior scientist at the Norwegian Institute for Air Research.
"What we don't want to do is to gain a commercial advantage over other airlines so we can fly and they can't," Harrison said. "This is a huge leap forward and the best thing is to get this technology on hundreds of planes operated by a number of airlines."
Other airlines, such as Virgin Atlantic, were watching with interest. Virgin said in a statement it "welcomes the testing of any technology that could play a role, when proven and certified, in preventing a repeat of the unnecessary blanket closures of U.K. airspace."
The unprecedented closure of European airspace in April caused direct losses of more than euro1 billion ($1.3 billion) to the airlines affected, and as much as euro1.5 billion ($1.95 billion) to other businesses.
Millions of passengers were stranded as flights were canceled, turning to boats, trains and cars to get to their destinations.
Airlines have blamed European regulators for overreacting to what they say was a manageable threat and have demanded that internationally recognized standards of ash contamination be set.