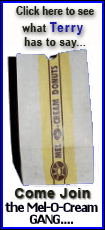 What is his stance on the Arizona immigration law? Does he favor amnesty for undocumented immigrants?
"I don't support amnesty," Rubio says. "I support a legal immigration system."
A Cuban-American lawyer and former state House speaker, the 39-year-old Rubio has captured the attention of national Republicans hoping to attract Hispanic voters, a majority of whom voted for President Barack Obama in 2008.
But it's among Hispanic voters that some of Rubio's conservative positions could prove divisive.
Last fall he opposed the nomination of Sonia Sotomayor, the country's first Hispanic Supreme Court justice, saying he had concerns about her case history and testimony on issues such as the Second Amendment right to bear arms. He opposes counting undocumented immigrants in the U.S. census and providing them a pathway to citizenship.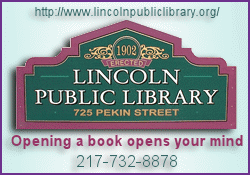 He suggested in an interview with a conservative publication, Human Events, that even illegal immigrant children who have spent most of their lives in the U.S. shouldn't be allowed to stay. He later told The Associated Press: "Young children have to go wherever their parents are."
And after initially expressing concerns about Arizona's immigration law, the nation's harshest, Rubio reversed his position and came out in support, saying subsequent changes aimed at preventing racial profiling have greatly improved it.
"Most people, what they know about Marco Rubio is that he's a young, well-spoken guy who's Hispanic," said Rep. Juan Zapata, a Republican state representative in Florida who was born in Colombia and supports Rubio's rival Gov. Charlie Crist. "People don't know the details."
Zapata said that the Hispanic community would love to support a Latino candidate but that Rubio's views don't further the causes of Hispanic voters.
"I've known him for a long time and I've worked with him and I'm terribly disappointed in the positions he's taken," he said.
Ana Gomez Mallada, a Republican Cuban-American who is supporting Rubio, said his stance on the Arizona law is "probably irrelevant" with Cuban-American voters.
"Will it hurt him with other segments of the Spanish speaking voters? Probably, but not too many," Mallada said. "A lot of segments of Hispanics voters are Democrats anyway and would not vote for Marco anyhow."
Both of Rubio's opponents, Crist, who is running as an independent after Rubio's success forced him from the GOP, and the Democratic front-runner, Rep. Kendrick Meek, oppose the Arizona law.
Meek, a former Florida Highway Patrol trooper, called the law intrusive and said it wasn't fair to ask law enforcement "to judge a book by its cover." He said that Rubio changed his position in order to appeal to the far right of the Republican Party and that a law like Arizona's would be wrong for Florida and "wrong for a segment of people that would take great pride in his election."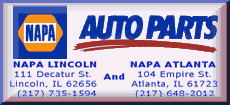 Rubio says he is pro-immigrant and doesn't believe his viewpoints on immigration are out of line with constituents.
"I think Hispanic voters in America are in favor of the laws being followed," he said in an interview with the AP.
Hispanic voters have often voted in favor of ethnicity, but they also have opposed Latino candidates.