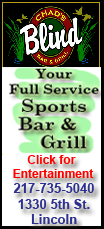 With Republicans denouncing "Chicago-style politics" and accusing President Barack Obama of breaking his clean-politics promises, White House aides mustered a multi-pronged response. The White House has the right to try to avoid messy Democratic primaries, they said, but Obama leaves the details to underlings. They also offered more information about the Colorado Senate matter after being accused of trying to hush a similar Pennsylvania episode that broke wider open last week.
Presidents, as leaders of their parties, "have long had an interest in ensuring that supporters didn't run against each other in contested elections," press secretary Robert Gibbs said. But when it comes to personally persuading a candidate to step aside, he said, Obama "is not aware of the individual circumstances."
Political insiders say it's naive to think that presidents and other top officials of both parties don't sometimes try to help the strongest candidates win nominations with a minimum of cost and trouble. Nonetheless, even Obama supporters agree that the latest revelations could dent his claims to run a more transparent government and his ability to focus on issues such as the Gulf oil spill and the economy.
The episodes also fuel growing public resentment of Washington-centered, top-down politics. Voters in several states have rejected establishment candidates from both parties this year, nominating insurgents with grass-roots pedigrees.
For the second time in a week, the White House acknowledged that a top Obama associate had urged a potential Democratic Senate candidate to accept a federal position rather than challenge the president's preferred nominee.
The first case involved an unsuccessful bid to the clear the Pennsylvania primary path for Republican-turned-Democratic Sen. Arlen Specter. The White House acknowledged last Friday that it had turned to former President Bill Clinton to urge Rep. Joe Sestak to stay in the House and accept an unpaid presidential advisory post rather than challenge Specter.
Sestak declined, and defeated Specter in last month's Senate primary.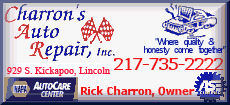 The White House acknowledged Thursday that it had contacted former Colorado House Speaker Andrew Romanoff about possible administration jobs in hopes that he would not challenge Sen. Michael Bennet in the state's Aug. 10 Senate primary.
Both the White House and Romanoff said there was no job offer, and Romanoff remains in the race.
Gibbs said Romanoff had applied for a position at the U.S. Agency for International Development during the transition period before Obama took office in January 2009.
White House deputy chief of staff Jim Messina "called and e-mailed Romanoff last September to see if he was still interested in a position at USAID, or if, as had been reported, he was running for the U.S. Senate. Months earlier, the president had endorsed Sen. Michael Bennet for the Colorado seat, and Messina wanted to determine if it was possible to avoid a costly battle between two supporters," Gibbs said.