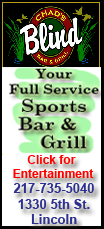 The university said in an e-mail late Thursday night that Wooden is at Ronald Reagan UCLA Medical Center but that his family didn't want anyone with the school to comment on his condition.
Former UCLA star Bill Walton said earlier Thursday that he visited with the 99-year-old Wooden at the hospital two days ago.
Walton spoke at the NBA finals, where he declined to comment on Wooden's condition.
"He's the greatest," Walton said, his voice catching. "We love him."
Los Angeles television station KCAL and the Los Angeles Times first reported that Wooden was in "grave" condition.
The Times cited an anonymous school source who said Wooden's health has been an issue in recent weeks and that he was briefly hospitalized about a month ago.
Wooden led the Bruins to 10 NCAA championships -- at one time winning seven in a row -- during a 27-year run that ended with his team cutting down the nets one last time in 1975.
The Bruins won 88 consecutive games from 1971-74 and 38 consecutive NCAA tournament games from 1964-74, both records.