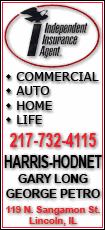 These aren't the same Los Angeles Lakers who got pushed around by their biggest rivals on the NBA's biggest stage two years ago. They're rougher and tougher -- and surprisingly willing to play the Boston Celtics' bad-tempered game.
Bryant scored 30 points, Pau Gasol had 23 points and 14 rebounds, and the defending champion Lakers did a remarkable job of the dirty work in a 102-89 victory over Boston in Game 1 on Thursday night.
Artest scored 15 points after his tangle with Pierce in the opening minute of the 12th finals meeting between the NBA's most decorated franchises. Artest and Pierce backed into each other with their elbows locked while battling for rebounding position. Both got technical fouls after they crashed to the court and got up ready to rumble.
"That's not a tone that we want to set," Artest claimed. "I was a little emotional, and I had a little bit of anxiety at that point, and I was fired up."
Yet other Lakers were grateful for the tone, and they weren't surprised Artest set it. The Lakers' defensive stopper is their only new player this season, and he quickly showed Pierce -- the 2008 finals MVP -- that trophies won't be quite so easy to earn against the Lakers this time.
"I knew it was going to be physical. That's a given," Gasol said. "After consecutive finals, we understand the nature of the game. We understand who our rival is, how they play. You've got to compete, and you've got to match that physicality, that aspect of the game to be successful."
The Lakers overwhelmed the Celtics in the third quarter, taking a 20-point lead with sturdy defense and a quick-strike offense. Los Angeles outrebounded the Celtics 42-31, outscored them in the paint 48-30 and put up a lofty shooting percentage until a fourth-quarter slump.
Bryant added seven rebounds and six assists to his 12th 30-point game of the postseason. Andrew Bynum scored 10 points on his injured right knee as the Lakers improved to 9-0 at home in the playoffs, with 12 straight postseason home wins dating to last year's championship run -- and not many were more physical than this one.
Pierce scored 24 points and Kevin Garnett added 16 after a slow start for the Celtics, who might not want to know Lakers coach Phil Jackson's teams in Los Angeles and Chicago have won 47 straight playoff series after winning Game 1.
The Celtics were frustrated after giving up 100 points for just the second time in their last 10 games.
"They were the more physical team by far," Celtics coach Doc Rivers said. "They were more aggressive. They attacked us the entire night. I didn't think we handled it very well."
Game 2 is Sunday night at Staples Center.
While the Lakers played to their strengths, the Celtics' ostensible advantages -- toughness, defense and veteran savvy -- weren't so much in evidence. Rajon Rondo had 13 points -- just three in the second half -- and eight assists for Boston, which went 1 for 10 on 3-pointers.
"You can't ease into the game, especially in the finals," Pierce said. "That's one of the better rebounding teams in the NBA. We've just got to do a better job rebounding the ball, eliminating easy opportunities. When I look up and we've given up 100 points, I haven't seen that in a while."