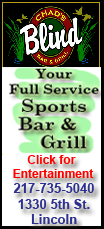 He also led them to the Stanley Cup final.
Suddenly, dealing two first-round picks to acquire one of the top defensemen in NHL history doesn't seem so steep.
Pronger has been the dominant defender -- and agitator -- the Flyers counted on when they sent forward Joffrey Lupul, defenseman Luca Sbisa and a slew of draft picks to Anaheim for him.
Pronger promptly signed a $34.9 million, seven-year contract extension.
It was a bold move by Flyers general manager Paul Holmgren, but it had to be made to shape the Flyers into title contenders. Pronger cracks one-liners and pokes fun at the media, all with a wry smile that shows just how much he's enjoying his third Stanley Cup final in five years -- all with different teams.
He's also the only player on the Flyers roster to win the Stanley Cup. He helped Anaheim win it in 2007 a year after he lost in the final with Edmonton. He'll hoist the Cup again if the Flyers, who trail 2-1, can rally to beat the Blackhawks.
Pronger, who turns 36 in October, has embraced his role as series villain. He pocketed Chicago's winning game pucks and whipped a towel at Chicago's Ben Eager, all while playing the bulk of each game.
Pronger's been the most durable Flyer in a punishing postseason. He played 32 minutes, 21 seconds in Game 1, 27:52 in Game 2, and 32:07 in Game 3.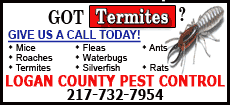 "I came down here in a wheelchair," Pronger cracked Thursday.
He's also won the mental battle against the Blackhawks. Case in point, Game 3. Pronger poked and prodded Blackhawks forward Dustin Byfuglien in front of the Flyers net. Byfuglien finally retaliated -- and was whistled for slashing.
Pronger, the NHL MVP in 1999-2000, has earned the respect of the officials enough to get calls that others don't.
Blackhawks coach Joel Quenneville coached Pronger for eight seasons in St. Louis. He's used to watching Pronger do all he can to wrestle an advantage.
But he was surprised at some of the little things Pronger has been able to get away with.
"I think there's a couple for sure late in the game," Quenneville said. "There was one that got my attention. Whether it's stick use or obstruction, I think we'll keep an eye on it."
Blackhawks captain Jonathan Toews refused to believe any of Pronger's tactics had affected his team.
"I don't know how he would be getting into our heads, whether it's vocally or what not," he said. "He's not talking a lot out there. He's playing. He's doing his job the way he knows he can do it. He's just one player. I don't think it's that big of a deal."