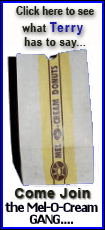 Lakers now 9-0 at home in the playoffs, and three wins away from another title.
So what's Boston to do?
It's actually quite simple: Fewer fouls early, more touches for Ray Allen.
The first few minutes of Game 1 doomed the Celtics. Allen getting in so much foul trouble early disrupted him immeasurably. Made the Celtics adjust everything they wanted to do as well, including their rotations.
The Lakers, meanwhile, they were just expertly quarterbacked by Bryant all night long.
There was no huge run, other than perhaps the steady stream of scoring in the third. But it wasn't a rout. Just never in doubt, either.
See you Sunday.
___
This one is all but sealed for the Lakers.
The Celtics just didn't get enough stops in the third quarter, then were just flat in the fourth quarter. The Lakers are up 13 with 2:15 remaining, and didn't play particularly well offensively, either.
Boston needs something from its centers in Game 2. Perkins. Davis. Wallace. Anyone.
There was no inside-out or outside-in approach for the Celtics tonight, which was one of the many ways in which there was no semblance of what worked for the C's against Orlando.
Rust? Perhaps.
___
Sums up the Celtics' night.
Rajon Rondo gets a loose ball, finds Kevin Garnett, who has no one around him for what appears to be miles. Garnett misses the chippy, losing the ball on the way up. Lakers run out, score in transition the other way, lead back to 15.
Meanwhile, Boston 1 for 10 from 3-point range. Allen and Pierce a combined 0 for 6.
At some point, they'll fall. Question is -- will it be tonight or Sunday in Game 2?
___
With their once-solid lead shaky, the Lakers did something that most teams wouldn't do in any situation.
They went at Kevin Garnett. Twice.
Jordan Farmar's layup past Garnett gave the Lakers their first field goal of the fourth quarter, and Pau Gasol scored on a postup over Garnett with the shot clock running down to push Los Angeles' lead back to 15. It wasn't like Garnett gave up on either play, just the Lakers executing again like they did in the third quarter.
We're down to 6:42 left. Lakers by 13.
___
Fifteen seconds.
That's how long Nate Robinson just dribbled the ball. On one possession. Down by 17 points.
Yes, the Lakers are taking away passing angles, for certain. And there's still a ton of time left. But there's no real outward sense of urgency yet from the Celtics, who are facing a decidedly uphill fight here with less than 9 minutes to go. Although the Lakers are helping with quick shots at the other end, like Lamar Odom's inexplicable 3-pointer that clanged off the side of the rim.
___
One quarter left. Lakers lead 84-64.
Who's going to step up for Boston?
Ray Allen has played 15 minutes because of foul trouble and got his fifth -- yes, fifth -- foul against Kobe Bryant with 1:39 left in the third. Paul Pierce has managed to get only six field-goal attempts off through three quarters. The 3-point shot hasn't been there for Boston whatsoever, with the Celtics 1 for 6 from beyond the arc. Boston's bench, so good against Orlando, has done very little tonight.
And offense is the least of Boston's problems.
The Lakers had 23 possessions in the third quarter, getting at least one point on 17 of them. The Celtics got two stops in the last 5 1/2 minutes of the quarter, and Los Angeles scored 34 points in the period. Bryant had 14 by himself.
It's got to change, soon, or Boston isn't going to enjoy Friday and Saturday very much.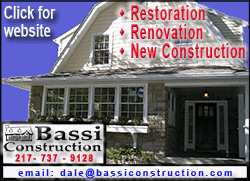 ___
This game isn't over, not by a long shot.
The Lakers are dominating the glass, not letting the Celtics run, have a 14-0 edge in second-chance points ... and are only up by 11 points with 3 minutes left in the third quarter.
One Boston spurt, and the Celtics would be right back into this thing.
Bear in mind, Boston is staying close even though neither Paul Pierce nor Ray Allen has really gotten hot yet, and don't forget about the foul issues.
Then again, if they give up a run to the Lakers, it'd get out of hand quickly.
Very tenuous spot for Boston here late in the third.
___
Very quietly, Kobe Bryant is rolling.
Now with a game-high 20 points midway through the third quarter, Bryant is showing much of the repertoire, including a perfect 10-footer over the outstretched arm of Kendrick Perkins and then a dunk in transition for a 13-point lead.
For whatever Gasol or any other Laker does, it's still all about Kobe.
The Celtics need someone to step up the same way.
___
Here we go again.
After a mere 31 seconds of the third quarter, three fouls already called, the last of which was Derek Fisher getting his third against Ray Allen.
It's taking a toll, again, on Boston's verve. Kendrick Perkins offered no resistance with the shot clock running down, Andrew Bynum pivoted and scored easily, and the Lakers had their biggest lead of the night, 57-45 early in the third.
One possession later, Allen picked up his fourth against Kobe Bryant. This does not bode well for the C's.
___
The byproduct of all the foul calls early was this for Boston: The Celtics got tentative late in the first half.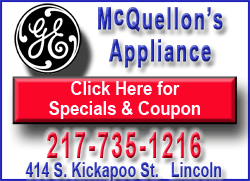 It was costly.
Kobe Bryant and the Lakers kept going to the rim, pounding the ball inside and driving almost at will. They'd catch the Celtics in switches, and Bryant would easily blow past guys like Kendrick Perkins. Then all eyes would be on the ball, letting Pau Gasol get loose down low.
It's hardly out of hand for Boston, down 50-41 at the half.
But the first few minutes of the third could tell a story. If the Celtics get into more foul trouble, this one could get away. Boston needs a spark, plain and simple, or else it'll be time to break out the stat on how Phil Jackson is unbeatable when his teams win Game 1.
Right on cue, maybe they got the spark: Rondo's 22-footer, that seemed to go 22 feet in the air as well, swished at the buzzer.
Bottom line: 2-for-7 from Garnett, 3-for-7 from Ray Allen, it could be a lot worse for Boston.
___
Pau Gasol starting to assert himself.
This is what the Celtics had to fear. They knew what they were getting with Kobe. If Gasol plays great, it's a huge boost for the defending champs.
He's not just 7-foot, but he's long. Blocks a Ray Allen jumper at one end after showing deft touch on a contested 12-footer at the other. Keeping rebounds alive, and playing straight-up defense instead of swatting and using his arms instead of his feet.
Phil Jackson has to be thrilled, because you know Bryant will get it going eventually.
___
What a moment.
Nate Robinson, 5-foot-9.
Pau Gasol, 7-foot.
Jump ball against each other.
If Gasol hadn't won that tip, even against a slam dunk champ like Robinson, he'd have been laughed out of the building. He won the tip, Kobe Bryant went over a double-team to hit a jumper, and the Lakers went up 34-31.
___