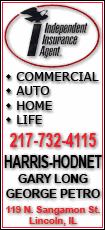 "He told me, 'Hey, my brother says a guy just made a call probably worse than yours,'" Denkinger said Thursday.
No matter what, Denkinger can never get far from a split-second decision he made 25 years ago. Many St. Louis Cardinals fans still blame him for robbing them of the 1985 World Series championship.
It's because of his missed call a quarter-century ago that he can completely sympathize with umpire Jim Joyce's mistake Wednesday night that cost Detroit's Armando Galarraga a perfect game.
"A bad call -- it's synonymous with my name," Denkinger told The Associated Press in a telephone interview from his home in Iowa. "Any time there's a bad call, they call me."
Some things have changed for him over the years. He's made peace with then-Cardinals manager Whitey Herzog. Plus, he's changed his stance on baseball and replay.
"It should be expanded. There are a lot of calls that could be corrected," he said. "The question is how far do you go?"
Oh, even before commissioner Bud Selig decided that Joyce's call wouldn't be reversed, Denkinger had a thought on whether it should be overturned.
"No, you can't change it," he said. "It was Jim's call, and it's got to go down that way."
"You can't run from it, it's a part of life," he said.
To this day, some umpires who endorse replay say they'd like the protection against getting "Denkingered" -- forever marked by one bad call, in a career that might include tens of thousands of right ones.
Now 73, Denkinger umpired for three decades in the majors, working the World Series four times. The only one many people know was the St. Louis-Kansas City matchup.
The Cardinals led 1-0 in the bottom of the ninth inning of Game 6 and were three outs from the title when Jorge Orta led off with a groundball to the right side. First baseman Jack Clark fielded it and flipped to pitcher Todd Worrell for an apparent out.
Denkinger called Orta safe and the Royals, helped by a foul pop that Clark misplayed, rallied for two runs to win. Kansas City romped the next day 11-0 in Game 7 to win the crown.
Then-commissioner Peter Ueberroth told Denkinger he'd missed the call when he came off the field after Game 6. Denkinger seemed to be in a daze when he met the media moments later, trying to explain how he got it wrong.
Like Denkinger, Joyce's call involved a pitcher covering first base. Instead of the 27th and final out, Joyce ruled Cleveland's Jason Donald got to the bag ahead of Miguel Cabrera's flip to Galarraga.