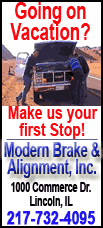 Quinn is considering a proposal passed by the General Assembly that would mandate that county clerks collect new fees from guilty defendants in felonies, misdemeanors, traffic violations and civil cases.

The proceeds would go toward a new fund specifically created for the Illinois State Police.

The Illinois House passed SB 3695 unanimously, while Senate Democrats pushed the proposal through on a mostly partisan vote.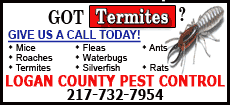 State Rep. Jim Sacia, R-Pecatonica, a former FBI agent, said the new fees would provide a boost to the state agency.
"It will generate approximately $22 million a year," Sacia said. "That will be put in a lockbox fund to assist in funding the Illinois State Police officers who were scheduled to be laid off."
The new funding source could help the ISP maintain its current level of state troopers.
In March, ISP acting director Jonathon Monken testified to lawmakers that because of the state's budget woes his agency was considering laying off nearly one-fourth of the approximately 2,000 state troopers on patrol.
Monken added that his agency had lined up five of the ISP's 21 district offices for closure -- Carmi, Litchfield, Des Plaines, Pecatonica and Macomb.
County clerks who are responsible for setting and collecting the fees are concerned that funds are being siphoned away from local governments that are also struggling in the difficult economy.
Barbara Brown, circuit court clerk for Randolph County, said redirecting funds to the state police will make it difficult for local police departments around the state.
"By the time you get to the point where the money gets distributed to local arresting agencies, these aren't large sums of money they're receiving anyway," Brown said. "And everybody is having to make every dollar count, so when you lose even a small amount of your revenue flow, that's impacting those municipal governments."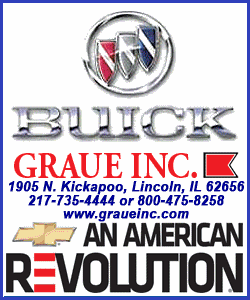 State Sen. Tim Bivins, R-Dixon, a former Lee County sheriff who served 20 years, said he and many of his Senate colleagues voted against the proposal because they realized the bill could have unintended consequences on local counties.
"When the bill came to the floor for a vote, there was a concern about it taking money away from the locals, and that was of concern," Bivins said, "I think that's why it garnered a lot of 'no' votes on that particular bill."
Quinn has not given an indication on when he would consider the new ISP fund, but Sacia expects the governor to sign the proposal into law.
"Gov. Quinn said wherever the cuts are going to be, I'm not going to cut public safety," Sacia said. "So we pass legislation solely for the purpose of keeping the state police. I would be very, very disappointed if we didn't do that."
[Illinois Statehouse News; By KEVIN LEE and JENNIFER WESSNER]