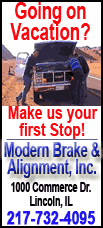 The system that brought light and scattered showers to the northern Rockies would strengthen as it moved off the mountains and into the Plains. This would create a warm front that would reach into the upper Midwest and Mississippi Valley, while a cold front would follow along and linger over the northern and central Plains. Scattered showers were expected to develop along these fronts, with thunderstorms anticipated along the warm front as it moved through the Dakotas and toward the Great Lakes. Rainfall amounts would remain less than half an inch in most areas, with up to an inch in areas of thunderstorms. Highs were expected to remain in the 70s over most of the Midwest, while the southern and central Plains would see highs in the 90s to near 100 in some areas.
In the Southeast, another round of afternoon scattered showers and thunderstorms was expected. Onshore flow from the Gulf of Mexico continued pushing warm and humid air into the region. Forecasters said some of these storms might turn severe, as these warm and humid conditions have produced large hail, strong winds and periods of heavy rain.
In the West, a low pressure system hovering offshore would continue pushing ample moisture over the Pacific Northwest on Friday. Widespread scattered showers were expected to extend into northern California, as well as extending inland to the Cascades and Sierra Nevadas.
Temperatures in the Lower 48 states Thursday ranged from a low of 33 degrees at Kremmling, Colo., to a high of 104 degrees at Pecos, Texas.