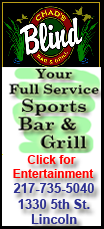 Byfuglien, bumped from the top line as was Patrick Kane, had two goals and two assists Sunday night to lead a 7-4 win over the Philadelphia Flyers, giving the Blackhawks a 3-2 lead.
"I think he got rid of us and started performing. That's all he needed," said Kane, who also had a goal and assist. "He was a force and had some big hits, one on (Chris) Pronger I think everyone remembers."
The 257-pound Byfuglien, who had eight goals in the first three rounds of the playoffs but none in the first four games against a tough Flyers defense, had a power-play goal in the second period and added an empty netter in the closing seconds.
"Getting down there two games in their building, we had to come back with some fire and get on them and show them we weren't going to quit," Byfuglien said. "Right from the get-go we moved our feet and were physical."
The line that included Byfuglien, Kane and Jonathan Toews that had been effective earlier in the playoffs, was split up -- a strategy that worked for Blackhawks coach Joel Quenneville. They had combined for just one goal and four assists in the first four meetings with Philly.
"We had to change things up. We didn't really have time to sit and think about who we were playing with. It was kind of like the last second," Byfuglien said.
"All year we've mixed the lines around, and everyone has really played with everyone. So it wasn't a real big thing. It was just going out there and playing together as a team and moving our feet and doing the right things."
Brent Seabrook added a power-play goal, and Dave Bolland, Kris Versteeg and Patrick Sharp also scored for the Blackhawks.
Chicago can capture the Stanley Cup for the first time since 1961 with a victory Wednesday night in Philadelphia in Game 6. A Flyers win would send the series back to Chicago for a decisive Game 7 on Friday night.
"We're not going to think about that now. We have to keep levelheaded and go into that building with the same mindset and have fun," Versteeg said of Wednesday's chance to wrap it up.
All five wins in the series have come on home ice.
Scott Hartnell, Kimmo Timonen, James van Riemsdyk and Simon Gagne scored for the Flyers. Gagne's goal with 2:36 left made it 6-4, but a half-minute later Byfuglien converted the empty-netter.
"We've got to go back home now and start all over," Flyers forward Ville Leino said.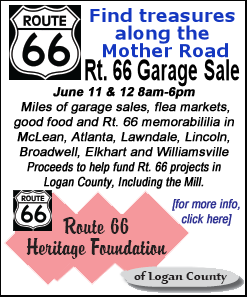 "I think we were ready. We were a little too ready. I think we were a little nervous. Nobody wanted the puck. We didn't make plays. We were just giving it to the net. We've got to be smarter and work harder," he added.
Leino acknowledged that the line changes more or less helped the Blackhawks.
"Probably," he said. "Obviously their desperation was a little higher."
The Blackhawks blitzed goalie Michael Leighton with three goals in the final 7:43 of the first period, and the United Center erupted as Chicago quickly found the offensive game that had helped it make the finals.
"We were slow. We turned a lot of pucks over. Where we had all our success in this series was not turning the pucks over, getting the puck in deep," Flyers captain Mike Richards said.
"We just didn't have a physical presence as we did the last couple of games."
Leighton was pulled -- for the second time in the series in favor of Brian Boucher -- after giving up three goals on 13 shots in the first period.
"We weren't very good in the first period," Flyers coach Peter Laviolette said, adding he didn't know who would start in goal for Game 6.
Leighton got hit by a puck on the knee during warmups, but he downplayed the effect on his performance.
"It's just a bruise," he said. "It didn't affect the way I played. Once you get on the ice, you don't really think about it."