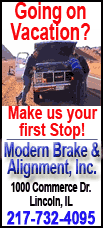 The Los Angeles Lakers superstar picked up his fifth foul early in the final period, when Bryant's defensive matchup, Rajon Rondo, carried the Boston Celtics to a 103-94 victory Sunday night that tied the NBA finals at a game apiece.
Bryant finished with 21 points, six assists and four steals in the Lakers' first home loss of the postseason. They dropped to 9-1 at Staples Center.
Bryant committed five of the Lakers' 15 turnovers.
Midway through the fourth, it looked as though Bryant was going to take over as he's done countless times in his career. He scored five points in a row to extend the Lakers' lead to 90-87 -- their largest of the period.
"We fought pretty hard to get back in the game, and then we let the game slip away," said a subdued Bryant in one of several clipped responses he gave.
But Rondo wasn't finished. He keyed a game-ending 16-4 run on his way to 19 points, 12 rebounds and 10 assists in helping the Celtics tie the series. Game 3 is Tuesday night in Boston.
Bryant, meanwhile, began misfiring over the final 5 minutes. He missed a 3-pointer, then scored from long range after teammate Ron Artest's haphazard dribbling led to an ill-advised 3-pointer that came up empty.
"It's one of the more unusual sequences I've ever witnessed," Lakers coach Phil Jackson said.
Bryant missed again on a drive while double-teamed, then got stripped of the ball from behind by Rondo before missing another 3 in the closing seconds.
"Just causing turnovers down the stretch," Bryant said.
Jackson noticed the Celtics forced Bryant to consistently drive left.
"They were not letting him come back to his right hand, shoving him to the left and then going to help when he started to push the ball," the coach said. "That changed things up for him. He still figured it out pretty well towards the end, but couldn't complete it."
After Bryant's one-man spurt, the Celtics ran off 11 unanswered points, with Rondo scoring six.
"We gave them too many easy baskets and blew too many defensive assignments," Bryant said. "That's it."