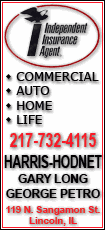 It led to a result that was long overdue.
With a flawless final round to overcome a four-shot deficit, Rose had one-putt greens on eight consecutive holes Sunday and closed with a 6-under 66 to win the Memorial Tournament for his first title in America.
"I've had a few close calls over time, and you start to sometimes wonder why you can't get it done," Rose said.
Rose ran off three straight birdies before the turn, made a 20-foot par putt to keep his momentum, then seized control when Rickie Fowler took a double bogey with a tee shot into the water on the 12th hole. Fowler shot 73 to finish three shots behind.
When he tapped in for par on the final hole, Rose thrust his fist in the air slammed it down, as joyful as he was when he burst onto the golf scene 12 years ago as the 17-year-old amateur who tied for fourth in the 1998 British Open.
It was the second straight year the Memorial winner came from four shots behind. Tiger Woods did it a year ago, and Rose was equally impressive in playing without a bogey on a course made tough by the strong gusts.
Even his 16-month-old son Leo approved. As Rose held him aloft in his arms, the infant clapped his hands. Then came a handshake from the tournament host, Jack Nicklaus, who told the 29-year-old Englishman two years ago he would win the Memorial one day.
"To win here at the Memorial, at Jack's tournament, I couldn't think of a better place to win my first tournament," Rose said.
Fowler, the 21-year-old rookie trying to become the youngest winner at Muirfield Village, was atop the leaderboard for 48 consecutive holes until his 5-iron to the par-3 12th bounded off the side of a slope and into the water for a double bogey.
"I just made a bad swing and paid for it," said Fowler, a runner-up for the second time this year.
Rose had finished second or third in the 161 tournament he had played on the PGA Tour, enough to have doubts. He put them away with a putt on the 16th hole that wasn't as important as he thought at the time.
Rose had seen Fowler, playing in the group behind him, hitting from the drop area on the 12th. But he heard cheers behind as Fowler tried to catch up, and one of the loudest roars of the day came from the 15th hole. Rose knew it was an eagle, and he heard the fans screaming out, "Ricky."