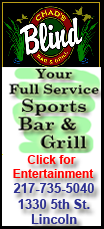 Hamlin whooped it up after collecting his fourth win at the track, doing a lengthy burnout that ended up with Hamlin smacking the wall.
Oops.
"Obviously I wouldn't want to damage car that I'm a future owner of," Hamlin said with a sheepish grin while sitting next to Gibbs.
"I'm not so sure you can afford it," Gibbs interjected.
Then again, if Hamlin can keep finding his way to Victory Lane, Gibbs probably won't mind picking up the tab.
Hamlin's fourth win of the season vaulted him to third in the standings. Joe Gibbs Racing teammate Kyle Busch finished second in his 200th Cup start. Tony Stewart was third, followed by points leader Kevin Harvick and four-time defending series champion Jimmie Johnson.
The ease of Hamlin's victory playing in stark contrast to the chaos that surrounded the finish at one of NASCAR's normally sleepy stops.
While Hamlin was smoking the tires, teammate Joey Logano was on pit road confronting Harvick after Harvick knocked Logano out of contention on lap 198.
The outburst from the normally reserved 20-year-old turned heads in the garage and caught NASCAR's attention. Logano went to speak to series officials after the race to talk things over.
He didn't go without taking a dig at Harvick first.
"It's probably not (Harvick's) fault," said Logano, who finished 13th. "His wife wears the firesuit in the family, tells him what to do, so it's probably not his fault."
Harvick's crew chief Gil Martin claimed Logano sped toward Harvick's pit box and nearly slammed into several crew members before coming to a stop.
"If his foot had slipped off the brake right there he would have crushed about three people's legs," Martin said. "If that were to happened, it would have been an all-out brawl on pit row."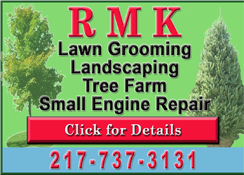 It would have mimicked what was happening on the track over the last 40 laps, when a series of cautions shuffled the field and led to the kind of aggressive driving typically seen at Daytona or Talladega.
Stewart was clearly frustrated despite his best finish since early spring. He called the racing off the restarts "idiotic" and left little doubt that he'll seek payback starting next week in Michigan.
"I've seen some of the worst driving I've ever seen in my life in a professional series right here today," he said. "So for anybody that's looking for drama for the next couple races, start looking because I can promise I'm going to start making the highlight reel."
The start was delayed 90 minutes by rain then another 10 minutes or so while officials patched a pothole at the end of pit road inadvertently opened up by a jet dryer. Once the rain cleared, Hamlin dominated.
He led 88 laps in all and appeared to have the race well in hand with just over a lap to go in regulation. But his two-second lead was wiped out when Harvick nudged Logano into the wall.
Hamlin couldn't quite reach the start/finish line for the white flag before the caution came out, sending the race into a two-lap overtime.
Hamlin debated on which lane to pick for the restart, and opted to go inside in front of Busch. The two haven't exactly been friendly of late, with Busch saying he wanted to "kill" Hamlin following a run-in at the All-Star race two weeks ago.
There was no drama this time. Hamlin easily drew free of Busch and Stewart, cutting Stewart off as they exited the first turn and cruising from there.