Three survey teams from the Lincoln NWS office were joined by partners from the Romeoville and Davenport NWS offices, as well as emergency managers from the counties with reported storm damage: Peoria, Knox, Tazewell and Logan counties.

Chronologically, Logan County had the last, and it was one of the least intense funnel clouds that touched down. The twister near Beason has been recorded as an EF0 with estimated 80 mph winds. The initial touchdown at 10:57 p.m. was 3.25 miles southwest of Beason, and after traveling 18 minutes and 12 miles, it lifted four miles southeast of Kenney in DeWitt County.

A residence on 1400th Street had damage to a skylight, siding and trees, and the garage now leans a little. Nearby some outbuildings were damaged. Debris is once again littering some of the farm fields and countryside in that area.

The first recorded tornado, near Abingdon in Knox County at 7:34 p.m., was brief and milder. It was an EF with estimated 70 mph winds traveling 0.1 mile, 10 yards wide and lasting one minute.

The second tornado was also in Knox County, near Yates City and Elmwood. It picked up the scale as an EF2 with 135 mph winds, was on the ground 7.8 miles at 50 yards wide and lasted 11 minutes.

Third in line, beginning at 8:10, was the tornado that caused significant damage in Elmwood. Now in Peoria County, near Oak Hill, this was an EF1 with winds estimated at 95 mph. It began three miles east of Elmwood, traveled 5.5 miles, was 100 yards wide and lasted eight minutes.

Also in Peoria County, near Edwards, beginning near where the Elmwood tornado left off, this tornado was also deemed an EF1. It was on the ground 0.8 miles, 75 yards wide and lasted eight minutes.

At 8:35 p.m. the most destructive twister began its journey in northeast Marshall County near Wenona and marched into LaSalle County, gaining intensity on entering the south end of Streator. At maximum it was an EF2 with estimated 130 mph winds. It traveled 18 miles, varied from one-fourth to one-half-mile wide and was on the ground 22 minutes.

As a starting EF0, damage in the countryside was largely in the form of downed trees, power lines and very minor structural damage. Semitrailers on Interstate 39 were thrown from the highway.

As the tornado moved into the city of Streator near the Eagle Pass subdivision, portions of roofs were removed from well-built single-family homes. The tornado continued eastward across southern portions of Streator, damaging numerous homes and completely destroying several homes. Some of the most intense damage in Streator occurred along Hall Street and near Southside Athletic Park, where damage was rated higher-end EF2. The most intense damage occurred in approximately the one-quarter-mile-wide path through the city.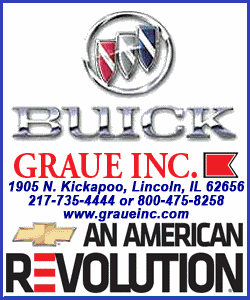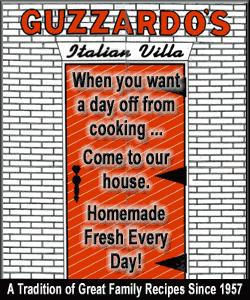 The tornado then continued eastward out of Streator, producing additional EF0 to EF1 intensity damage along the Livingston and LaSalle County border.
At least 30 buildings in Streator were heavily damaged and 50 people injured, with 17 hospitalized, none believed to have life-threatening injuries.
East of Streator at Dwight, 40 mobile homes and 10 other homes were destroyed or damaged, 12 people were injured, and six hospitalized with unknown conditions.
A tornado also briefly touched down at 8:35 p.m. and was on the ground for seven minutes in Tazewell and Woodford counties. First located 2.5 miles north of Washington it traveled south-southeast 3.5 miles and was 250 yards wide. It was recorded as an EF2 with estimated winds of 125 mph.
Tree damage, debris blocking streets, power outages and other structural damage occurred throughout central Illinois. However, no deaths were reported in Illinois from these potentially lethal storms. With advance warnings through sirens, weather alarms, Internet, radar and media, many people were reported to have sought shelter.
[LDN]