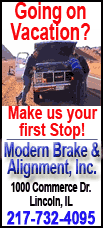 The schools are owed $630.3 million in late state payments as of Thursday, according to the Illinois comptroller's office. But legislation sent to Quinn in mid-May allowing the universities to borrow to make payroll has yet to be signed into law, as the end of the fiscal year approaches on June 30.

Quinn last week said he would address the measure "promptly," but he noted that his focus remains on the plan to borrow $4 billion to fund the state's five public employee pension systems. The House passed the pension plan, but the Senate didn't consider the proposal since it couldn't garner enough "yes" votes, skipping town to return later this summer.

The action -- or lack of it -- has apparently left the university borrowing bill in limbo, although a Quinn spokeswoman noted the governor is still within the constitutional timetable.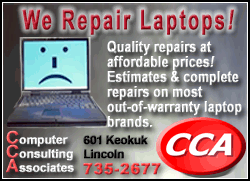 "We do have 60 days to review the bill," said Annie Thompson. "The governor has been pretty strong in the past in his support for education funding."
Senate Bill 642 allows universities to borrow up to 75 percent of payroll and other expenses left unpaid by the state for fiscal 2010. University officials must repay the line of credit within a year, or 10 days following the receipt of state payment of the backlogged bills.
The University of Illinois ranks first in the "owed" list at $366.5 million, with Southern Illinois University coming in second at $106.5 million.
SIU officials have instituted a hiring freeze and increased fees by 2 percent, and have said they will not increase tuition. They also have yet to consider layoffs or unpaid furlough days.
That may change by the end of the month. Unionized faculty and civil service staff make up 4,000 of the school's approximately 5,000 full-time workers -- and the contracts of 3,000 of those union members expire June 30.
"Everyone knows layoffs and furloughs are on the table," said SIU spokesman Rod Sievers. "We're all rowing the same boat."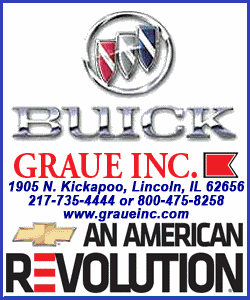 The state's flagship university, with three campuses in Urbana-Champaign, Chicago and Springfield, has already implemented furlough days, as well as a hiring freeze. University of Illinois trustees last month approved a 9.5 percent tuition increase for new students this fall, and the trustees hope they won't be forced to use the proposed borrowing legislation.
"Our people have talked to the (governor's) budget director, but we have no indication when the governor would sign it, if he would," said U of I spokesman Mike Lillich.
Universities, school districts, social service agencies and other state vendors have been forced to scrimp and sometimes pink-slip employees as state officials have drawn out payments in an effort to cope with a nerve-racking $13 billion budget deficit. Universities have more options than others, however, since they can raise tuition and fees and look to endowments.
The comptroller's office has done what it could to keep the campuses operating.
"We're continuing to work with them as we have throughout the fiscal year," said spokeswoman Carol Knowles.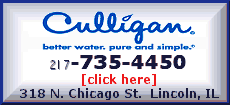 The following list from the comptroller's office details the amounts the state owes the universities:
University of Illinois, $366.5 million

Southern Illinois University, $106.5 million

Northern Illinois University, $43.1 million

Illinois State University, $38.6 million

Eastern Illinois University, $21.1 million

Western Illinois University, $19.5 million

Northeastern Illinois University, $14.1 million

Chicago State University, $13.8 million

Governors State University, $7.1 million

Total: $630.3 million
[Illinois Statehouse News; By MARY MASSINGALE]