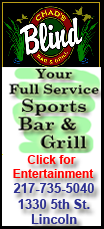 Hopes for a safe tournament remain high, officials said Monday. But the scary incident at a Nigeria-North Korea exhibition match was a stark reminder of past stadium disasters, in Africa and elsewhere, that have been one of soccer's recurring and deadly legacies.
"This is like an alarm clock," FIFA president Sepp Blatter said. "This will not happen in any match of the World Cup -- you can be assured."
FIFA stressed that it played no role in arranging Sunday's match at a small stadium in Tembisa, a black township near Johannesburg. Crowds seeking some of the 10,000 free tickets on offer twice charged the gates; a policeman was seriously hurt and 15 fans also were injured.
"Please be sure that the level of organization we have at the World Cup is definitely higher than the one we have seen there," FIFA secretary general Jerome Valcke said. "We have to make sure that the police working around the World Cup stadiums will do better than what we have seen yesterday."
One big difference between Sunday's match and the World Cup games: Tickets for the tournament have been sold in advance, and non-ticketholders likely will be blocked from getting anywhere near the entry gates of the stadiums. Most -- but not all -- of the World Cup games are sellouts.
Traffic jams are likely en route to the venues, especially if South African fans live up to their penchant for just-before-kickoff arrivals, but FIFA believes its logistical plans -- including large numbers of entry gates -- will minimize crushes at the stadiums themselves.
Valcke said the problems in Tembisa reflected a failure to employ FIFA's ticketing policies.
"It proves we are right to say that you should never distribute tickets at the stadium on a match day," he said. "We will keep this principle during the World Cup."
South Africa has extensive experience in hosting major international sports events, ranging from the 1995 Rugby World Cup to last year's Confederations Cup in soccer. Those have gone relatively smoothly in terms of crowd control.
However, for soccer in general, and for African soccer in particular, the historical record is checkered.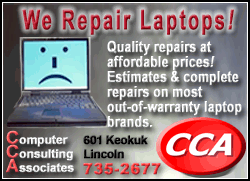 Last year, 22 people died in a stampede at a World Cup qualifying match in the Ivory Coast; FIFA fined the national soccer federation $46,800. In 2001, at least 123 people died in Accra, Ghana, in a stampede after police fired tear gas at fans throwing bottles and chairs from the stands -- Africa's worst stadium disaster.
In Orkney, South Africa, 42 fans were killed in a melee and stampede at a 1991 match between the archrival Orlando Pirates and Kaizer Chiefs. Ten years later, when those same teams met at Ellis Park in Johannesburg, 43 people were killed and 155 injured as fans -- many arriving without tickets -- tried to push into the overcrowded stadium.
The chief operating officer of the Premier Soccer League, which includes the Pirates and Chiefs, said that was the last serious crowd-control problem for South African soccer as an array of effective countermeasures and stadium improvements were put into place.
"We haven't had any crowd disturbances since then," said the PSL's Ronnie Schloss. "I don't believe there will be crowd-control problems at the World Cup. I've seen some of the planning."