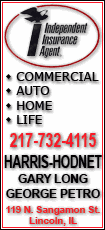 The Nationals drafted the much-hyped Harper, a 17-year-old slugger with prodigious power from the College of Southern Nevada, with the No. 1 overall pick in the draft Monday night.
"It's what I've wanted since I was 7 years old," Harper said.
A year after selecting the similarly hyped Strasburg, the Nationals took Harper, who was primarily a catcher the last few years but was announced as an outfielder at the draft site at MLB Network studios by commissioner Bud Selig.
"Anywhere they need me, I'll play," Harper said. "I just want to make it and we'll see what happens when I get there."
Nationals general manager Mike Rizzo envisions Harper as a strong-armed right fielder and a No. 3-type power hitter.
"We're going to take the rigor and the pressures of learning the position, the difficult position of catcher, away from him," Rizzo said, "and really let him concentrate on the offensive part of the game and let his athleticism take over as an outfielder."
It's a big couple of days for the Nationals, who added their stud slugger Monday and were set to have Strasburg make his major league debut against Pittsburgh on Tuesday.
"I can't remember where back-to-back years there's two players that have separated themselves from the rest of the field," Rizzo said. "In that respect, it is very, very unique. I think it's a lucky time to have two No. 1 picks overall."
Harper hit .443 with 31 homers and 98 RBIs in his first college season in a wood bat league, after skipping his final two years of high school and getting his GED. The 6-foot-3, 205-pound Harper surpassed former big league pitcher Alex Fernandez, who went fourth overall to the Chicago White Sox in 1990, as the highest-drafted JUCO player.
With the second overall pick, Pittsburgh selected hard-throwing Texas high school right-hander Jameson Taillon. He was considered by many the top pitcher in the draft with an overpowering fastball in the mid- to upper-90s.
"There's a lot there to like," Pirates general manager Neal Huntington said.
Baltimore went next and picked smooth-fielding Florida high school shortstop Manny Machado, who has drawn comparisons to Alex Rodriguez.
"He's been a target guy for us all spring," said Joe Jordan, the Orioles' scouting director.
Cal State Fullerton shortstop Christian Colon went to Kansas City at No. 4, and could end up playing second base. Cleveland then grabbed Ole Miss left-hander Drew Pomeranz, the Southeastern Conference pitcher of the year.