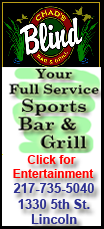 Stephen Strasburg is set to make his Washington Nationals debut Tuesday night.
Standing room only tickets went on sale Monday, all part of a rare Nationals Park sellout. The Internet is humming with offers for good seats. More than 200 requests for media credentials have been submitted, forcing officials to turn a dining area into a work space to accommodate all those reporters with laptops.
For the Nationals, Strasburg's major league debut is best summed up in one word.
Finally.
"I'm looking forward to that first outing or two being out of the way," manager Jim Riggleman said. "I know the attention's not going to go away completely, but the anticipation of the thing has been building since the draft -- and before the draft -- last year."
No one's seen anything like it. A No. 1 overall pick who gets sellout, rock-star, hire-extra-security treatment in minor league cities such as Harrisburg and Rochester. It's the type of overexposure usually reserved for top picks in the NFL or NBA.
The Nationals are actually having a decent year following back-to-back 100-losses seasons, but everything they've done has been overshadowed by talk about a player who didn't have a locker in the clubhouse, whose debut against the Pittsburgh Pirates has been given its own baseball holiday nickname: "Strasmas."
"He needs to take a step back, take a deep breath and kind of soak in the moment because you only debut once in your career. It's a special day for him, also," general manager Mike Rizzo said. "We're looking forward to getting back into a more normal routine with Stephen Strasburg as part of the Washington Nationals."
That would be just fine with Strasburg. He has candidly stated on many occasions that his majors debut has been long overdue.
"I feel like I've been ready," he said after his last minor league outing, five scoreless innings for Triple-A Syracuse at Buffalo last week.
There's not much argument there. It was almost cruel to watch Strasburg overwhelm hitters in Double-A and Triple-A. His combined stats: 7-2 with a 1.30 ERA with 65 strikeouts and only 13 walks in 55 1-3 innings.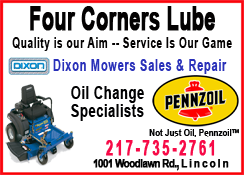 But money trumped wins, at least this year. Having already invested heavily in the right-hander from San Diego State with a record $15.1 million contract over four years, the Nationals wanted to save some dough down the road by calling Strasburg up after June 1, thus delaying by one year the eventual date when he will be eligible for arbitration.
Strasburg is also looking forward to normalcy because he's not a limelight guy.
He usually doesn't have much to say when the microphones are turned on, and the team has protected him by limiting his availability. He will sometimes let a reporter know if he doesn't care for a question, which can both refreshing and embarrassing. Strasburg was married in January, but the Nationals have already announced that on Tuesday: "Strasburg's family will NOT be available to media (no exceptions)."