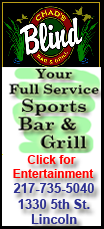 If I was anywhere but at Michigan State, I would be interested in Tom, too, because he's the best coach in college basketball."
The News-Herald of Willoughby, Ohio, reported Sunday the Cavaliers have made an offer to Izzo, citing an unidentified league source.
The (Cleveland) Plain Dealer reported Monday that Cavs owner Dan Gilbert discussed the framework of a deal, worth about $6 million a season for up to five years, with perks such as using one of his private jets.
"As far as I know, nothing has changed," Hollis said.
Gilbert reiterated in an e-mail to the AP the team's policy is to not comment on "any rumor about potential new hires, trades, free agent signing, etc." Complicating his coaching search is the uncertainty surrounding LeBron James, the jewel of the marketplace when free agency opens July 1. James said in an interview last week Cleveland has "an edge" in re-signing him.
Messages by phone and text were left with Izzo.
The Lansing State Journal said it received a text from Izzo on Sunday night in which he questioned the degree of substance in the reports.
Izzo has been regularly mentioned as a candidate for NBA and other college jobs since Michigan State won a national championship in 2000, when he turned down the Atlanta Hawks. They wound up hiring Lon Kruger, who joined a long list of college coaches who failed in the league.
"I'm not worried," Hollis insisted. "But Tom has to make the decision that is best for his immediate family."
As a relentless recruiter and respected tactician, Izzo has turned a good program into a great one at Michigan State.
He led the Spartans to the Final Four six time in 12 seasons. The late John Wooden at UCLA and Duke's Mike Krzyzewski are the only other coaches who have accomplished that feat.
Izzo makes more than $3 million a season and is under contract through 2016. Kentucky gave John Calipari an eight-year contract topping $31 million last year, the largest known deal for a college basketball coach.
If the Cavs want Izzo, they could offer him a chance to make twice as much as he does in East Lansing, Mich., where he has deep roots. Izzo was born in native of Iron Mountain, Mich., and has been Michigan State's coach since the 1995-96 season, when he was promoted to replace retiring mentor Jud Heathcote.